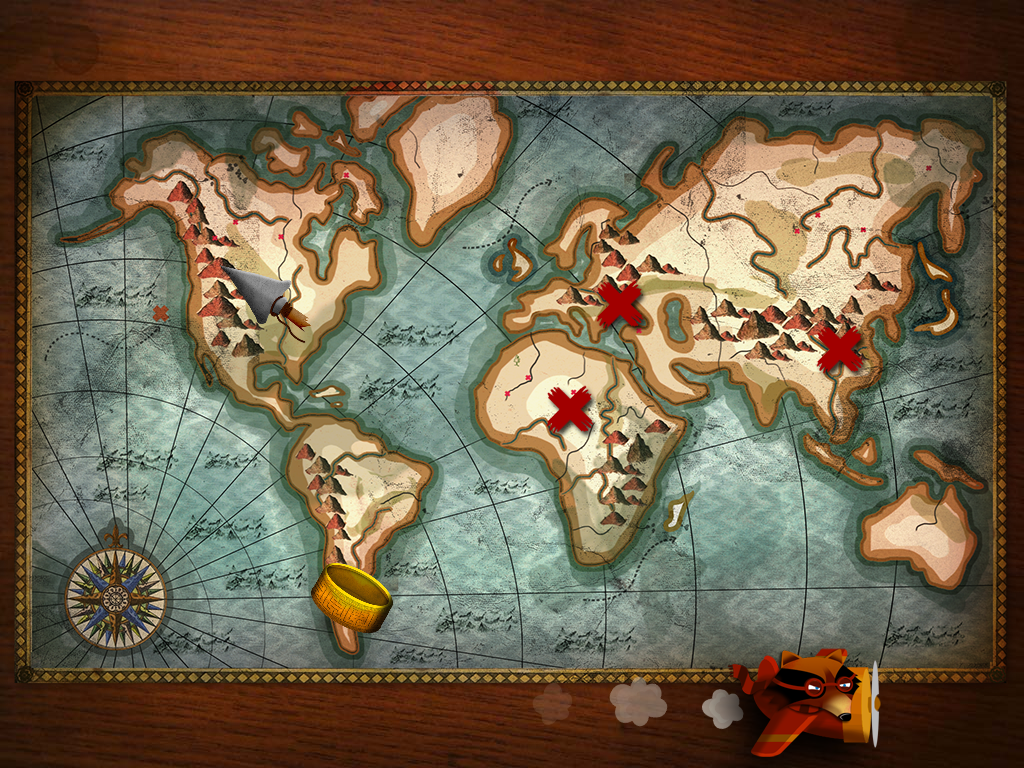 Ever have one of those mornings?  You know, when you're 10 minutes late and the kids look like they slept under a bridge because you forgot to comb their hair?  Without fail that'll be the very same morning that you can't find your keys or your wallet or that bill you had to drop in the mail.  After all that muttering under your breath one of the crazily-coiffed kids will suddenly remember exactly where your missing treasure is, and everyone is happy once again.
Because children have that uncanny ability to see what grown-ups usually can't, Wombi Treasures is sure to be a hit in the organized chaos that is your house.  Scouty is the high-flying protagonist of the game and he's on a mission to unearth some of the world's most precious artifacts, and teach your kids some important skills along the way.  The game opens up the door for dialogue on archeology, art history, and area-specific customs and traditions.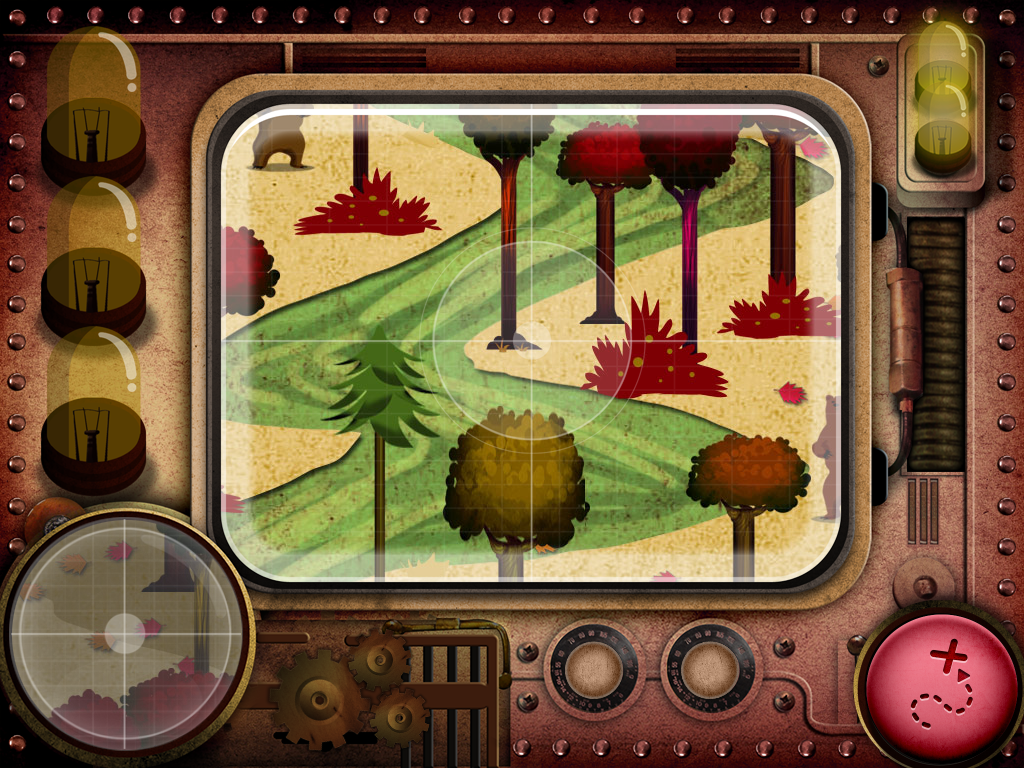 Scouty follows a map speckled with X-marks and travels to exotic locations.  He then uses sophisticated (he's a racoon, it's high-tech for him) equipment to pinpoint the exact archeological dig site by scanning a large picture of the area and matching it to a smaller picture in the corner of the screen.  Once Scouty is done, well, scouting, he uses one of several tools to dig, mine, and excavate, revealing the cache of the day.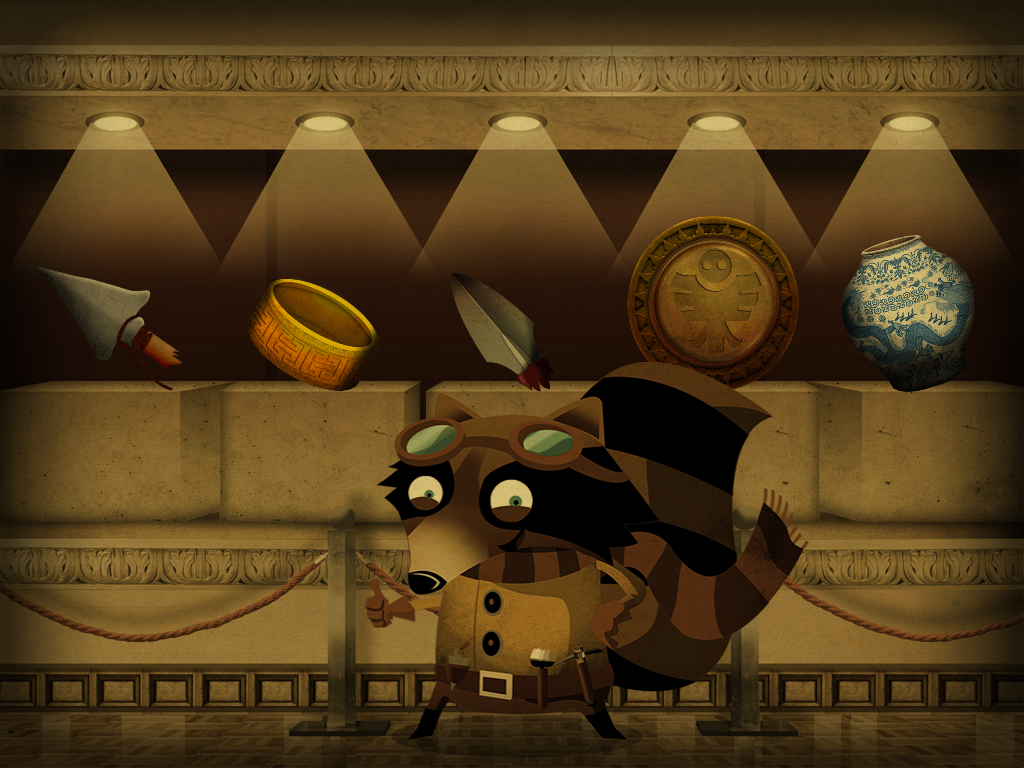 As with the developers' earlier release Wombi Toys, there are no written directions and no distracting spoken narrative.  This means that younger, non-reading players will be able to enjoy filling in for Indiana Jones just as much as their older brothers and sisters do.  My 5-year-old was quite proud of himself when he completed the game in a solid 20 minutes; that's not to say it was too easy, it's just a commentary on how focused he was on digging up that priceless Ming Dynasty urn.  He was even more excited to find that the game was entirely different the second, third, and fourth time he played it.  While the technical game play was the same the maps and artifacts were new and different from the round before, and that kept him engaged and interested in playing again.
Wombi developers missed a few points with Wombi Toys but Wombi Treasures fits our 5-star criteria.  This game is fun, easy for a wide age range of players, and approaches learning in a fresh new way.  For $1.99 the game keeps little ones entertained and educated for a long time.
Details:
– Several different game elements! Fly and search! Dig and discover!
– Beautiful illustrations of treasures and environments!
– No in-app purchases
– No advertising
Pros:
– No reading means that this is an all-ages game
– Game play is easy and new treasures are discovered each time
– Introduces concepts of archeology, map reading, and historical artifacts
Cons:
– None; this adventurous app is a fresh new way to learn and have fun

Price: $1.99
Age: 4+
Indiana Jones ain't got nothing on your little one when they play this archeological app.
Please help support iPadKids by downloading the game via the App Store icon below!