There's a lot of buzz about screen time, with more and more research emerging that the time your children spend with technology isn't quite as important as the quality of the technology they're using.  The American Academy of Pediatrics has a very clear and well-written recommendation for guidelines to follow when parents are struggling with how to approach children's media usage.
An underlying theme of the research from a variety of sources is that television isn't as high in quality as, say, an educational app.  Books, newspapers, and kid-centric magazines are even better than using mobile gaming devices, but I would wager that your household owns more electronic devices than issues of Highlights.
Finding the right app for your little one isn't easy, but if you're trying to make the transition away from TV time to more engaging and interactive apps, it can be really hard to decide on the best apps to download and share with your kiddo.  By introducing apps that have familiar and relatable characters, you can easily bridge the gap and show your children that edu-apps don't have to be boring or stuffy.
Here is a short list of substantial, content-rich educational apps that are based on popular TV characters: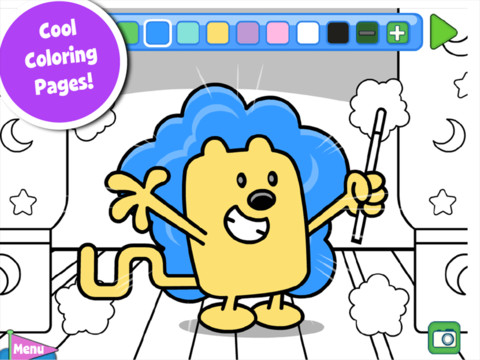 Wubbzy – Wow! Wow! Wubbzy! Is a bouncy animated series on Nick Jr., and was one of the first shows that my son started watching as a toddler.  Cupcake Digital has produced some well-executed and comprehensive apps based on Wubbzy, all of which align with the national Common Core State Standards (CCSS)
Max & Ruby – Max & Ruby Science Education Games boasts content that features early science learning, and stars the brother-sister duo made popular by the Canadian animated series on children's network Treehouse, and syndicated in the US on Nick Jr.
Peg + Cat – Peg + Cat Big Gig is a math/music app for preschoolers that's based on a newer PBS series, so you know that it's educator-approved and full of substantial content that supplements early learning and features fun, recognizable characters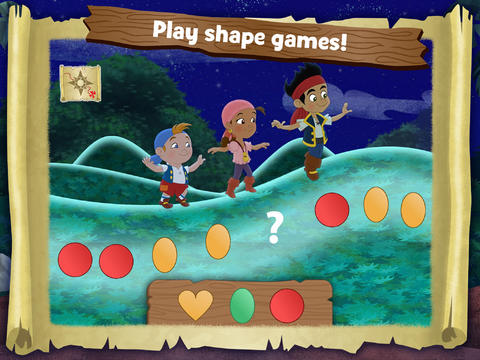 Jake & The Never Land Pirates – Jake's Never Land Shapes takes a screenshot right out of the Peter Pan spin-off series on the Disney Channel; shape recognition is an integral part of building an early learning math skill foundation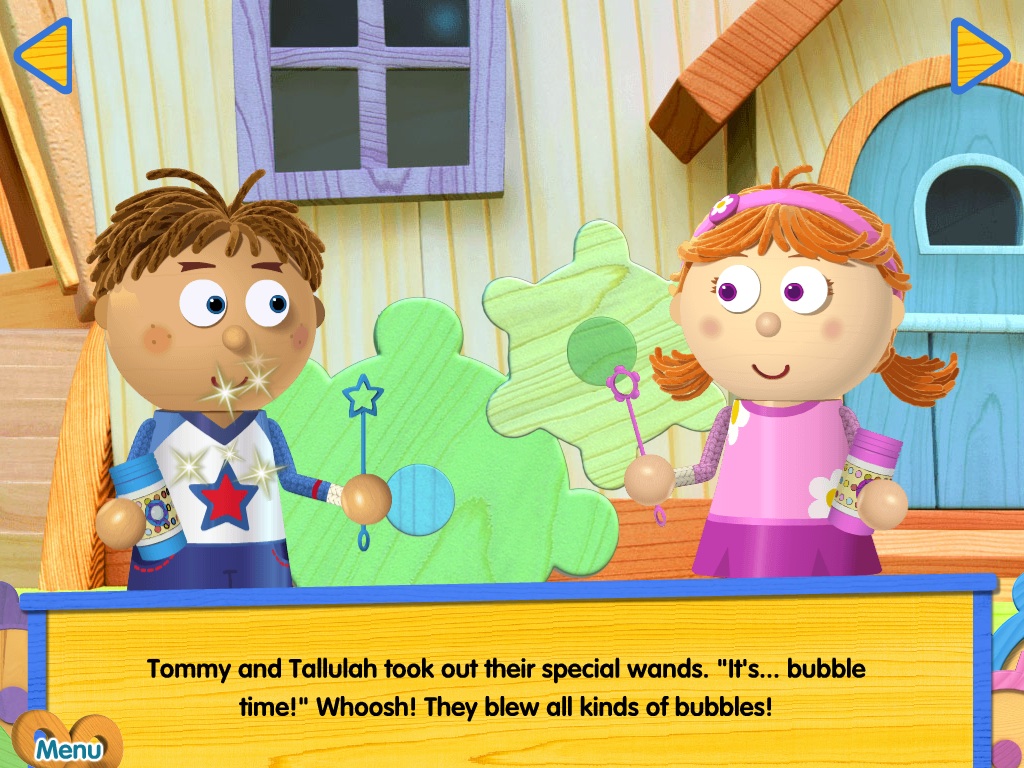 Tickety Toc – Tickety Toc Bubble Time is a re-imagining of the hugely popular animated show on Nick Jr, and it's one of the few shows I allow my kids to watch on TV.  Cupcake Digital also had a hand in this gem, and it follows the same CCSS as their other edu-apps