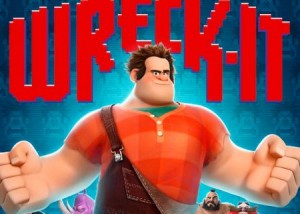 If I had any foresight at all, I would have named my son Wreck-it Ralph and copyrighted the heck out of the name.  Alas, the folks over at Disney had probably finished half of their eponymous cinematic release  by the time my first was born so he has to make do with a family name and several nicknames that can only occasionally be repeated in mixed company.
The Wreck-it Ralph franchise has as many apps associated with it as Minnie Mouse has bows.  It started with Fix-it Felix Jr. as a promotional app, and several character-driven games and interactive books have appeared for download.  The Wreck-it Ralph app is a veritable arcade experience, with appearances by the movie's most present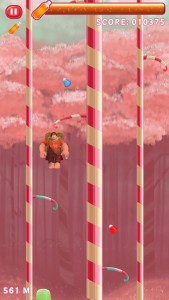 villains and heroes.  (I hope the marketing folks over at Disney are getting paid well, because they are doing their job right.)
Upon opening the app I stepped into Ralph's world, and as far as I can tell from movie trailers and the apps I've played, his world is pretty stinkin' cool.  First I have to battle through broken windows and anger management issues in a mini version of Fix-it Felix Jr.  After unlocking that I got to eat with my eyes in Sweet Climber – a Candyland-esque game where Ralph jumps around on candy canes.  Finally I went all hardcore in Hero's Duty where, as Ralph, I destroyed what are apparently called "cy-bugs".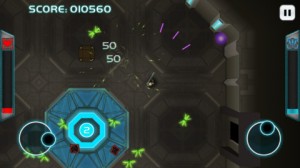 My paltry scores were compared to my friends on Facebook and players all around the world in the score-sharing network referred to as Game Central Station.  For those little ones who have seen the movie and enjoyed it, this is the perfect app at $0.99 to get a little of everything the movie has to offer.
Pros:
– Game play is easily mastered
– Nice companion app to the newly released animated Disney feature
– Variety helps to keep players engaged

Cons:
– Games require dexterity that younger kids just haven't yet developed
Details:
– Arcade-style app offers a touch of nostalgia
– 3 different mini-games: Fix-it Felix Jr., Sweet Climber, Hero's Duty
– Game-sharing network – "Game Central Station"

Price: $0.99
Age: 6+
Two-handed game play might be tricky for the 2-5 set.
Please help support iPadKids by downloading the game via the App Store icon below!