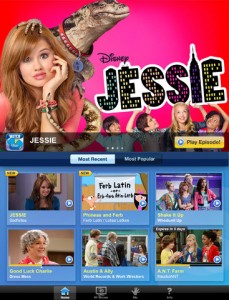 Your kids' favorite Disney shows get mobile with this on-demand app!
Price: FREE
Age: 4+
Using the app is pretty straightforward but age group content is really geared for the 7+ crowd.
Pros:
– On-demand access to full Disney episodes
– Easy to navigate interface
– Awesome troubleshooting and help menus

Cons:
– You must be a Comcast/Xfinity customer to watch live streaming Disney programming
– Internet access is required to watch all content
It seems that everywhere I go I see small children with iPads, watching something or furiously tapping and swiping their little fingers over the jelly-coated screen. Of course we are no exception – with a 2- and 4-year-old, both the iPad and iPhone are necessary evils if I want to grocery shop for longer than 37 seconds.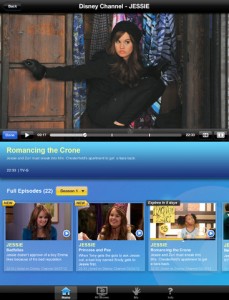 WATCH Disney Channel makes it so much easier to pry little ones away from the TV because it brings the programming to the iPad. Full episodes are available from A.N.T. Farm, Fish Hooks, Phineas and Ferb, and more. Filtered by recent TV airing dates and popularity, one tap starts the video that can be closed captioned.
Unfortunately, while the app allows for live streaming of Disney Channel, I couldn't access it as that feature is limited to Comcast/Xfinity customers. If you're unsure of your provider, there is a website displayed during the app install process that allows you to verify if you're in one of the geographical areas that allow access to live streaming. This is a huge fail; Disney would be smart to expand its live streaming options to everyone who pays to include Disney in their television package.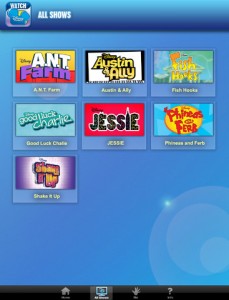 Also, I couldn't get the episodes without Wi-Fi access as my iPad isn't 3G or 4G capable. This kind of defeats the purpose of the mobile aspect of the app but the upside is that most places we go offer free Wi-Fi.
Disney should really take this app back to the drawing board, along with the other WATCH Disney apps that I also
downloaded (see WATCH Disney Junior and WATCH Disney XD reviews).  While the app is free it's not worth the frustration of not being able to watch the live streaming and not having access to videos without WiFi.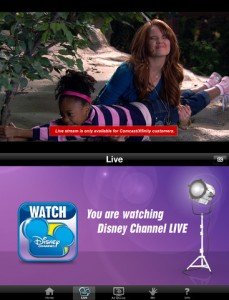 Details:
– Watch Disney Channel TV Shows such as Phineas and Ferb, Jessie, and Shake it Up
– Available on iPhone, iPad, iPod touch, and computer
– Didn't finish your episode? Pick up where you left off
– Closed captioning available on select shows/episodes
Please help support iPadKids by downloading the game via the App Store icon below!