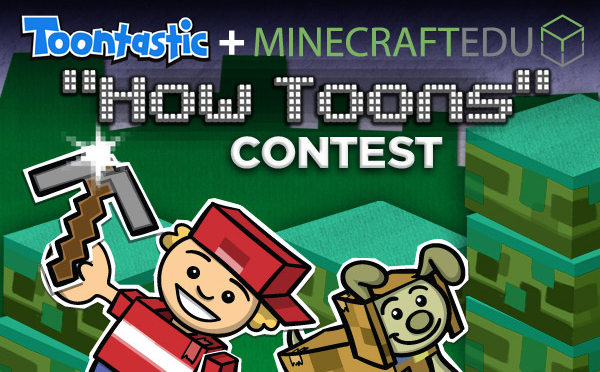 We love Toontastic so this news is pretty exciting! The masterminds of storytelling at Launchpad Toys have teamed up with MinecraftEdu to show how kids can learn from playing the astoundingly popular sandbox indie game.   Using a copy of  Launchpad's award-winning Toontastic or Toontastic: All Access, kids are encouraged to create and upload a how-to ("How Toons") video.  Check out this Toytivity for more info.
ToonTubes is where young storytellers can watch these submissions, as well as over 7 million other Toontastic creations from over 200 different countries around the world. Share the video on Facebook and Twitter and the most likes, shares, retweets, and comments count as a vote.  The video with the most votes wins a prize package from Launchpad Toys and MinecraftEdu.
All video submissions will become part of a learning community called Toon Academy: Minecraft, where kids can teach other kids tips and tricks in Minecraft.  The folks over at Launchpad had this to add:
"Our goal is to encourage social learning through user-generated content. Research has shown that kids learn as much if not more from each other as they do from parents and teachers and that, in the process of teaching, they refine their own understanding of a topic. So… what better topic to teach than Minecraft?! And if they can improve their presentation skills along the way – all the better!"
Make sure to check out the official How Toons contest announcement, and good luck!