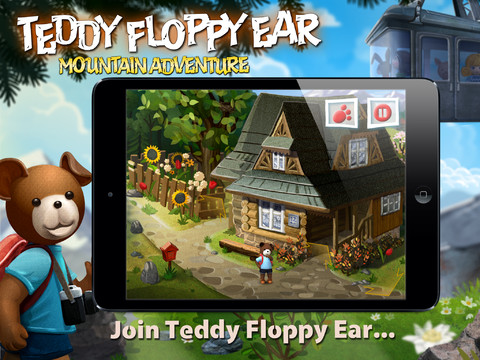 My kids have the attention span of a cricket.  I'll give you a moment to wipe the coffee off of your computer screen, which you spit out in shock and awe.  For this reason they have been drawn to bright, loud, easy iPad games that don't require long trains of thought or concentration beyond what it takes to decide between a regular or a Double Stuff Oreo.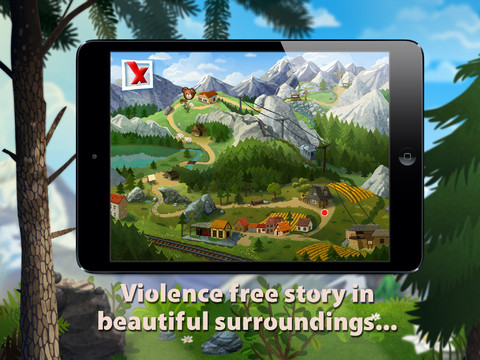 Teddy Floppy Ear – Mountain Adventure isn't particularly bright or loud, and it also calls for a little bit of attention to detail.  That's okay, though, because the payoff is huge.  The action-adventure game is fun, non-violent, and the best part is that it teaches young players important skills in the process of facilitating fun.
My five-year-old started playing the game but abandoned the iPad soon after learning that Teddy Floppy Ear was, in fact, a purveyor of delayed gratification.  He navigated through the user interface quite easily but I don't think he was quite up for a mountain adventure.  His reaction was purely a result of his personality and game preference, and by no means a reflection of the game itself.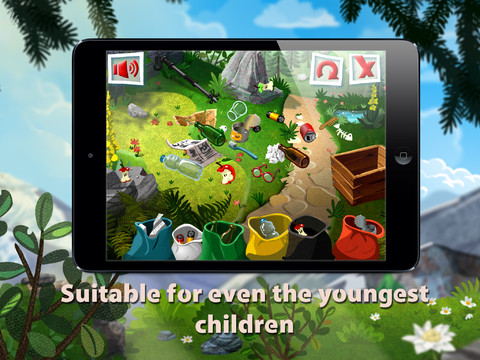 I seized the rare opportunity to play the game firsthand and i was duly impressed.  The graphics aren't cutting edge but they are realistic and vibrant, almost like a painting.  The narration voice is a soothing British lilt that guides players through every step of learning how to get through the game.  Throughout Teddy's journey I learned about art appreciation and worked on my problem-solving skills.  I was never presented with a "wrong" or "right"; if I mistakenly took a wrong path I was redirected back to where I needed to be.
If your kiddo likes wildly loud and jarringly bright apps, then this may not be right fit.  However, for a child who loves the action-adventure style of iPad games, Teddy Floppy Ears is a perfect adventure buddy.  I can see the right player become engrossed in this lovely app, and at $1.99 it's quite fairly priced.
Details:
– A dozen of colorful locations
– Educational value
– Great for even the youngest kids
– Absolutely no violence
– Numerous mini-games for variety
– Soothing music
– Famous Teddy Floppy Ear
– Retina display support
Pros:
– Kid-friendly action/adventure game is good, clean fun
– Easy and engaging user interface and game play
– Teaches children problem solving, art appreciation, and other skills
Cons:
– None; this thoughtful and challenging app game will keep little ones busy for hours

Price: $1.99
Age: 4+
Get ready to take a trip to Hollywood because this app will make your kiddo think they're a star!
Please help support iPadKids by downloading the game via the App Store icon below!