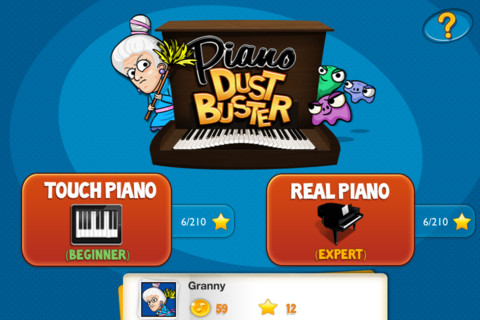 When I was a kid (yes, it's one of those posts again) I learned how to play piano the hard way.  Week after week on Thursday afternoons I would sit straight-backed and faked my way through some of the easiest music pieces in existence.  I never practiced and recitals terrified me, and after 2-ish years of complaining I finally gave up my dreams of being a keyboard-pounding virtuoso.
If I was a kid today there's no doubt I would be rocking Lincoln Center with the help of the Piano Dust Buster song.  (I would surely need my income to pay for the app – more about that later…)  Broom-toting Grandma swipes her way through dust as the "particles" show the music notes to play on the games keyboards.  Got your own instrument?  Great – the game can also work using external note recognition.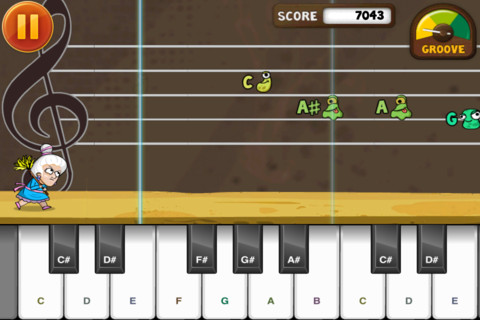 The game offers a pretty extensive song list to begin with skill levels ranging from beginner to advanced.  Start at the beginning with Mary Had A Little Lamb and work up to  Fur Elise.  Pop hits (think One Direction) can be purchased in packs and the game's Facebook site offers a free track a day.
I had a blast playing this game – it brought back some pleasant memories of banging away on the piano and telling my mom I was "practicing".  I like that the game got progressively more difficult, and at one point all of my musical education came flooding back into my brain.   I even got to play the external piano mode by singing the notes I should have been playing on the piano and it recognized my Asaf Avidan-ish harmonies.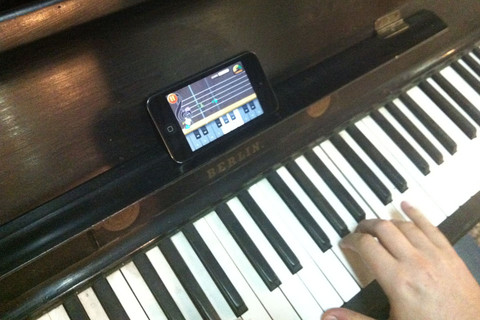 Now, there is rarely a "freemium" app that I like enough to actually make in-app purchases but Piano Dust Buster happened to be just that.  Excitedly I went to click on the Chart Busters pack but my excitement faded as quickly as it had set in.  This particular pack is $6.99 to purchase, and that's not even the most expensive option as other packs range from $3.99 to $16.99.  My excitement slowly grew again when I read that there is a subscription option for $4.99 a month or $14.99 for 6 months that gives me access to all song packs.  Definitely cheaper than piano lessons but still a bit of a cost especially if you're watching your budget.
Bottom line is that Piano Dust Buster is a fun and (initially) free way to help players learn the fundamentals of piano playing.  The extra costs may not make it an economical option for all families, and those with younger iPad users should definitely turn off in-app purchases to avoid some surprise charges.  Beethoven is rolling over in his grave right now…
Pros: