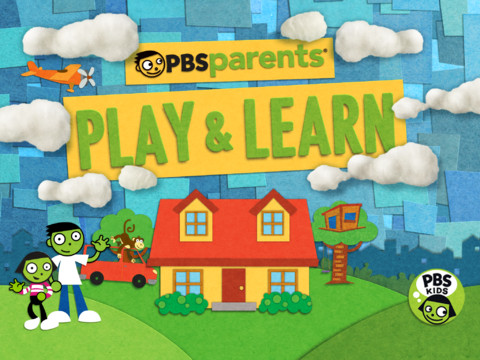 If you're like me, a "teaching moment" on the iPad consists of taking over to help your little one get past that super tricky Death Star level on Angry Birds: Star Wars.  I've been guilty of handing my children the iPad in moments of sheer desperation in a thinly-veiled attempt to get them to sit in the shopping cart or stay quiet while I try to navigate through morning traffic.
PBS Parents Play and Learn is a new (FREE!) app that helps introduce families to more teaching moments than even Angry Birds can offer.  Instead of just giving the iPad over to the kiddos and letting them go crazy, this app keeps parents thoroughly involved in taking advantage of everyday situations and creating new opportunities to teach children outside of the iPad.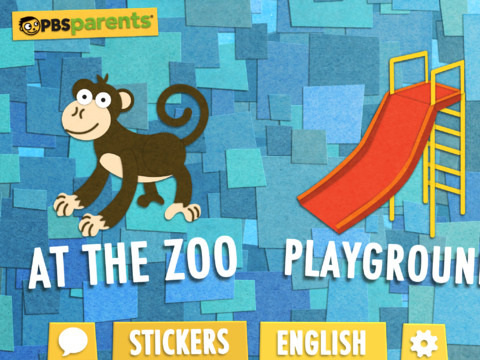 From the grocery store to bath time and virtually everything in between, PBS Parents Play and Learn offers games and parent suggestions for helping babies, toddlers, and preschoolers develop new skills and vocabulary.  Each section offers games for parents and preschoolers to play together and there's also a fun sticker mode that incorporates all of the objects addressed in the rest of the game.
I played this game with my kids – 2 and 5 – by starting in the kitchen.  Some of the tips that we tried were cutting our sandwiches into shapes and naming them and making patterns of different-colored fruits on kebab skewers.  Since both kids are in preschool we skipped over the toddler suggestion of talking through the different steps I take when preparing food.  Obviously both are over the banging-pots phase, but that's exactly what the app told me I should try with a baby, and I should make sure to distinguish between loud and quiet.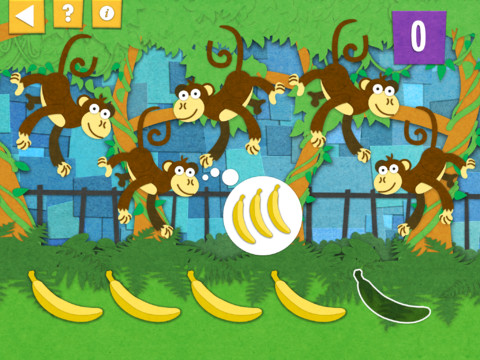 There is a ton of content in this app and it encourages families to put down the iPad for a bit and play to learn.  Often times we as parents know that our children are playing educational apps but we leave it up to the game to do the teaching.  PBS knows that this is a bit of an issue and created this app to show that parents can work with the iPad instead of against it to be actively involved in their child's learning process.
PBS Parents Play and Learn is absolutely free, with no in-app purchases or ads, and that's probably the best part of all.  It means that families get the chance to utilize this app regardless of income or app-purchasing budgets.  I guarantee you'll find yourself using the tips and tricks in this app without even having to open it, and that's what PBS was hoping when they released this All Star app.
Pros:
– Fully bilingual – features English and Spanish
– New notifications each week offering additional tips for parents
– 52 activities and 13 games means plenty of parent-child play time
Cons:
– None; we were thoroughly impressed with this play-together app