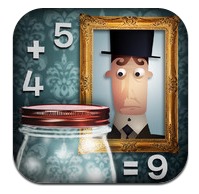 Released on April 3rd, there's a new app that is all the rage in my "mom" group. Apparently, finding quality reading apps is easy peasy, but finding a solid math app that isn't full of ads is no easy feat. Naturally, parents want their children to have a balanced education, however it is easy to let math fall by the wayside. Really, who's kid enjoys doing simple math problems over being read to? Not mine. This week, a mom-friend pointed out this great new math app (it even made Mashable's top 5) and my kids just can't get enough! Meet 'Mystery Math Town'.
As an Apple 'New and Noteworthy' choice, 'Mystery Math Town' has taken rich, immersive game play and blended it with math games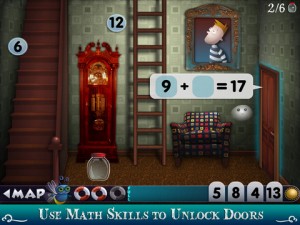 and seek and find. The result is a rich and complex kids math game that will finally inspire a love of math in children. In the app, the mission is to help a friendly and curious ghost rescue fireflies that are hidden away in Mystery Math Town. Kids will grow their math skills by using them to unlock various rooms and doors in an effort to save the fireflies.
The multiple user account feature allows each child in the family to have his or her own account within the game and skills can be customized to fit each child's ability and cognitive level. The educational content contained within the app is designed by educational professionals so parents can rest assured that the math is beneficial and age appropriate. With great math content integrated into an engaging and exciting game, parents will rejoice that their kids are "doing math" and having fun, too.
The 'Mystery Math Town' app is available for download via the Apple iTunes App Store button below for only $2.99. This app is available for iPad only and requires iOS 4.3 or later to operate.