Remember those little Hot Wheels cars? The ones you loved as a child and even passed on to your kids? You know…the ones that your 4 year old graciously leaves out in the hall for you to go roller skating on in the middle of the night, on your way to the bathroom? Yep, those. Well, they just got better! Mattel recently released their new line 0f Apptivity App Toys just in time for the Holidays.

If your children get bored easily with conventional toys, then Mattel's Hot Wheels Apptivity App Toys are for you! While the cars look and feel like traditional toy cars, they sport a conductive base that is made to work with your iPad. Mattel has made their toy-compatible Apps available for free in the iTunes App store, so the only purchase required is the initial buying of the car.
Right now, Mattel is offering 4 unique Apptivity cars, each with their own special in-app sounds, handling and augmentations. There are also 9 different action-packed race tracks, jumps and shooting challenges to be conquered! As an added bonus, the App contains different opportunities to earn vehicle upgrades to enhance the in-app racing experience. That leaves us with the burning question: Do I really want my kid driving a race car on my iPad? Mattel is already one step ahead! Each car is made with a special plastic that will not damage or scratch your iPad screen. Why didn't they make these when we were kids?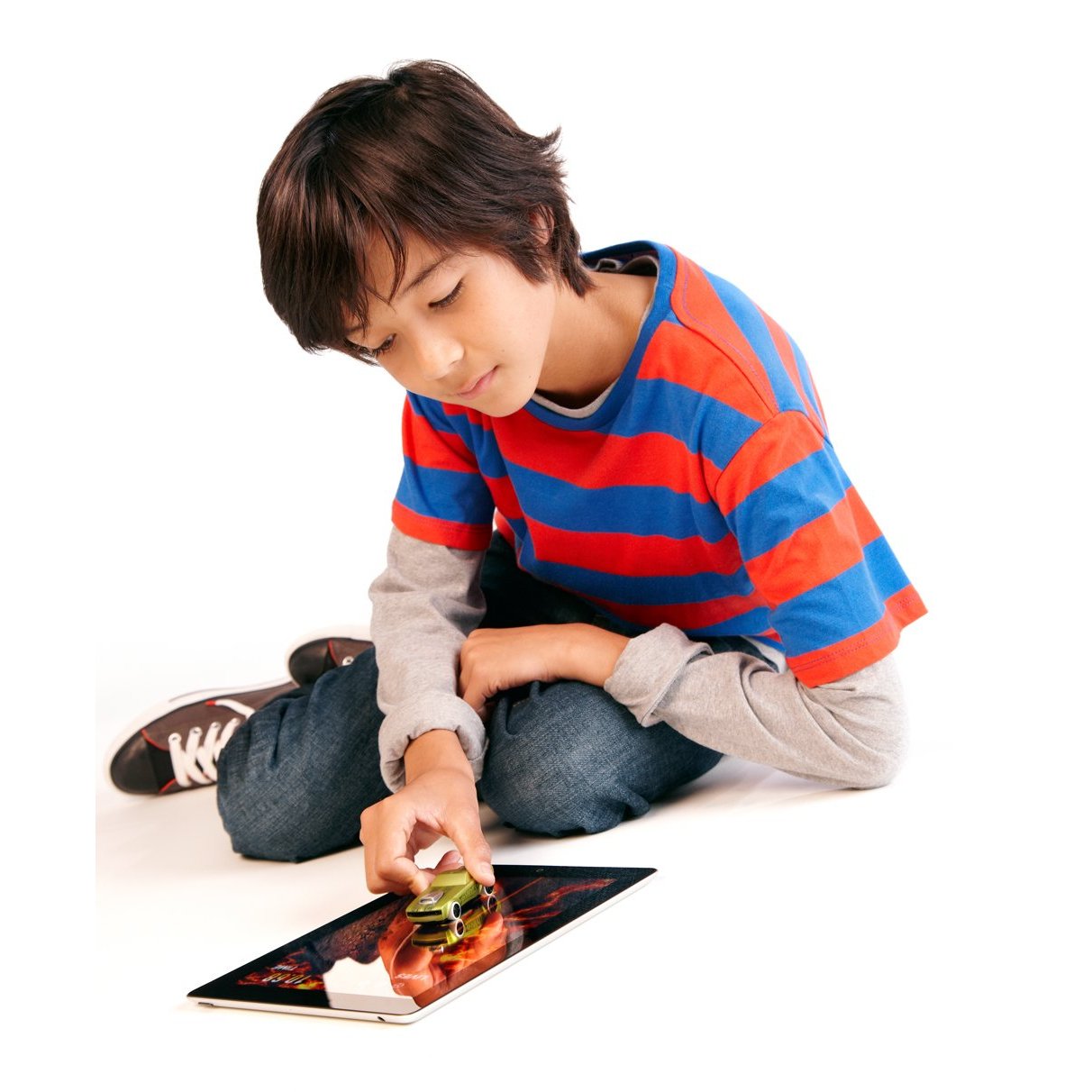 Then there is, quite possibly, the best feature of all. At the end of the day, when all you really want is to relax and browse the internet on your iPad, the best thing about Mattel's Apptivity Hot Wheels is that they transfer seamlessly from iPad screen to living room rug in a matter of seconds. This way, your child can still play with his or her new toy, with out monopolizing the family iPad.
Reccomended for ages 4-12 and ringing up at just under $10 each, Mattel's Hot Wheels Apptivity 'AppToys' make a great alternative to traditional stocking stuffers for the little app-lover in your family!
The exciting Hot Wheels Apptivity ad can be viewed  here!
Source: http://mattelapptivity.com/app-toys-games/hot-wheels/
Image source: http://www.amazon.com/Wheels-Apptivity-Drift-King-Vehicle/dp/B006O6EXCK/ref=sr_1_1?ie=UTF8&qid=1354715152&sr=8-1&keywords=hot+wheels+apptivity