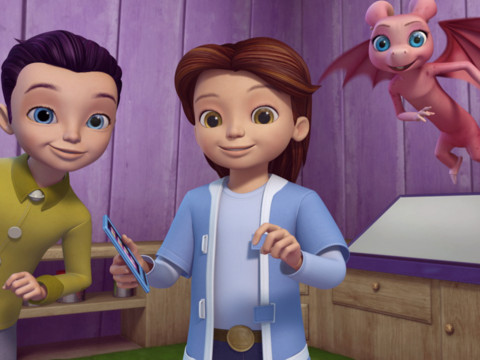 Ask most young kids what they want to be when they grow up and the range of answers will most likely include astronaut.  Being obsessed with outer space is definitely a childhood rite of passage, and unless you're literally a rocket scientist, the outer reaches of the galaxy are the hardest to break down into kid-talk.
If you just can't find the time to finish your PhD in astrophysics, try a new app called Leo's Pad 2.  The second in a series of educational "appisodes", this game combines some teaching, some singing, and some good, old-fashioned iPad fun to help break down the ins and outs of the far reaches of the universe.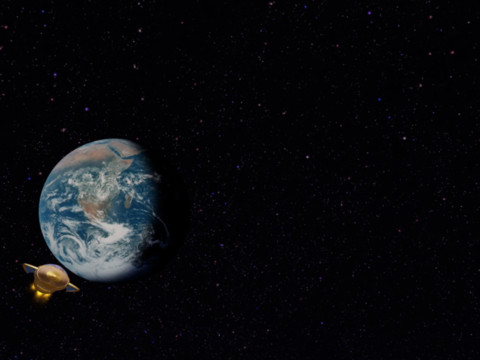 This sophomore release from Kidaptive is appropriately titled "Rocket To The Stars", and players begin their cosmic adventure by meeting pint-sized versions of Leonardo da Vinci, Galileo Galilei, and Marie Curie.  The three help teach how to build a (virtual) rocket and take it to the stars, singing songs and playing games along the way.
Most impressive about the Leo's Pad series is the adaptive technology within the game play.  The app actually measures the skill level of the player over 70 different points and adjusts the skill level to get progressively harder (or easier) to match the player's needs.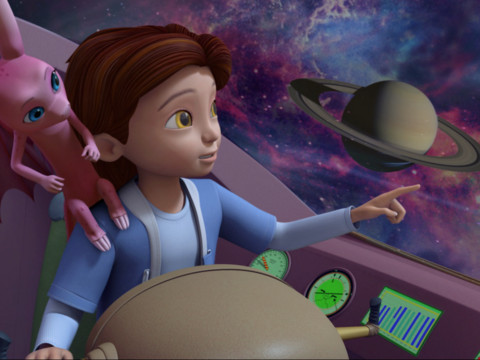 Both my kids – 2 and 5 – enjoy playing this game separately but actually have more fun watching each other play.  I don't remember seeing them share the iPad as well as they do while Leo's Pad is running, and that is one of the key elements the developers wanted to instill in game play.
They both know the adorable little songs and call one another over when there's a more difficult question or mini-game.  As a parent – and non-NASA employee – I was so impressed with Leo's Pad 2 that I quickly downloaded the first appisode (which happens to be free for a limited time) and the kids enjoyed playing "Gally's Birthday" just as much.
Leo's Pad 2: Rocket To The Stars has all the trappings of a five-star app: it's easy and fun to play, and at $1.99 it's a steal considering the content included.  It's been a while since we've played such a comprehensive app jam-packed with fun learning; I highly recommend this download.
Details:
– Co-play activities in which parents and children interact with Leo's Pad together
– Interactive games that help children learn colors, tracing, instruction following, and sorting
– Enchanting stories from an Emmy-winning creative director
Pros:
– Science-based themes help preschoolers with fundamentals
– Blend of activities and songs to keep children engaged and learning
– Original songs are clever and memorable
Cons:
– None; this is one of the most impressive apps we've played in a long time

Price: $1.99
Age: 3+
Go on a fantastic voyage to the stars with this inclusive app.
Please help support iPadKids by downloading the game via the App Store icon below!