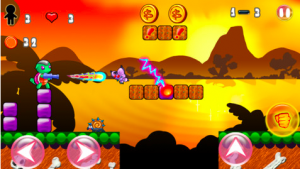 As the war on inappropriate in-app purchases deepens, we have seen some pretty brazen reactions on both ends of the spectrum. Some developers have shown huge efforts and have made big strides in changing their business models so they would not be associated with the controversy. Others have thrown caution to the wind and have offered in-app purchases that could effectively pay your monthly electric bill.
While we are proud to support the app makers who are retaining their dignity and have stopped targeting children with purchases, however, the developers who refuse to make the necessary changes to stop targeting our children are becoming increasingly infuriating! Now, the folks over at IGN have released a video that chronicles one of the worst in-app purchase-laced children's apps that we have seen so far.
An app titled 'Super Monster Bros by Adventure Time Pocket Free Games", was recently exposed by IGN, who posted a video of the insane amount of in-app purchasing pop-ups that appear in this child-targeted game. There is even an option that appears before the game starts that (brace yourselves, parents!) prompts children to purchase new characters for the game that rage in price from $5-$99. What?! I might (MIGHT!) be able to excuse this (probably not) if we had not been seeing so much coverage of inappropriate in-app purchasing opportunities in the news, but the fact remains that this company likely knows the challenges that parents are facing and is either ignoring them, or taking advantage of children. Neither of these options will make parents very happy!
The app has perpetually received one-star ratings since its debut in February, with users blatantly calling out the shammy purchasing tactics. While CocoChina refuses that this app is their creation, the link under the iTunes page description seems to say differently. We can only hope that, with continued bad press and exposure, that these culprits who are out to take advantage of children will change their ways and get rid of inappropriate purchasing opportunities.
Source: Forbes