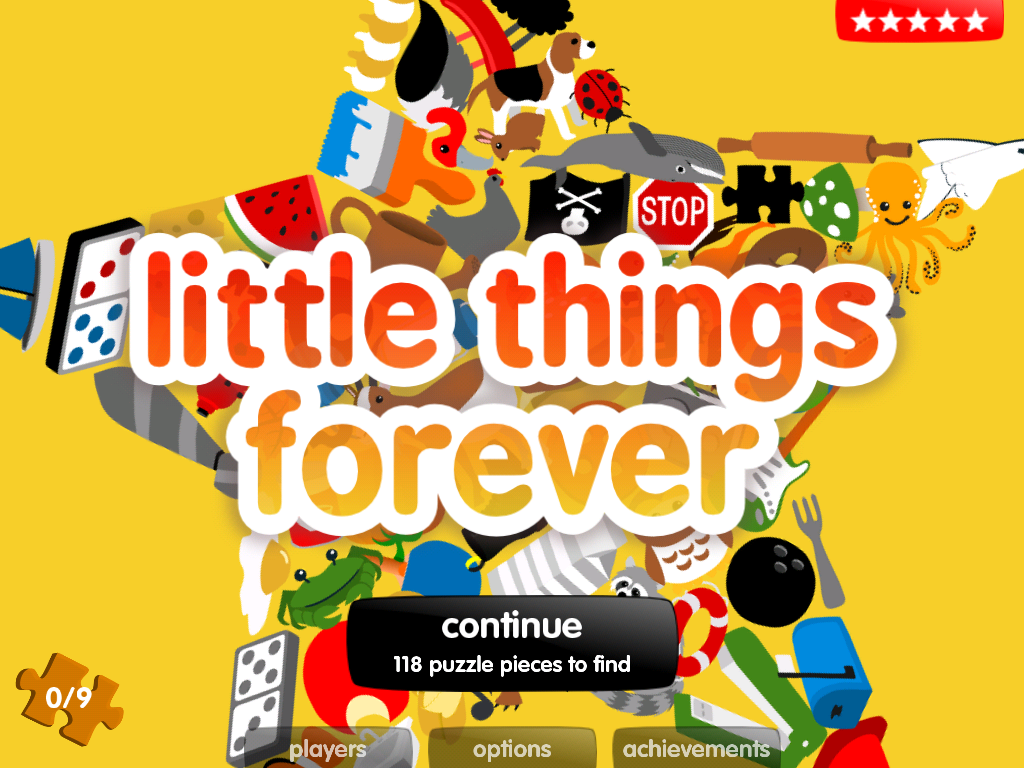 We reviewed Little Things Forever when the download price was $2.99 and really enjoyed the game.  Now it's even better because it's free for a limited time!
iTunes Description:
METACRITIC – 90%!
QUALITY INDEX – 89%! – Top 10 iPhone + iPad Game 2010.
APP STORE – Editor's Choice.

"This is a game for anyone drawn to, excited by, or nostalgic for the kid-like experience of hunting through simple imaginary worlds." – Gamezebo 5/5.
"Little Things Forever revisits a classic formula, pairing it with amazing visual design and simple mechanics that prove to be incredibly addictive." – AppSpy 5/5.
" Fan of the genre or skeptic, there are few games to be found on iOS that are as worth the price as this one." – Touch Arcade.

* Unique and beautiful seek and find game for everyone.
* Thousands of little things to find.
* Incredible artwork and a beautiful soundtrack.
* Retina display support on iPhone and the new iPad.
* Randomly generated lists of things to find means you can be entertained forever! Excellent value.
* 101 puzzle pieces to collect and 9 puzzles to solve.
* Built to last: Little Things® Forever will feature new puzzles delivered in future updates.
* Fun for all the family.

Little Things Forever can be played in English, French, Spanish, German, Italian, Dutch, Brazilian Portugese, Chinese, Japanese, Korean, Polish and Russian.

SUPPORT NOTE: Anyone experiencing crashes during gameplay, PLEASE turn off your device by pressing and holding the power button to refresh your device's memory.