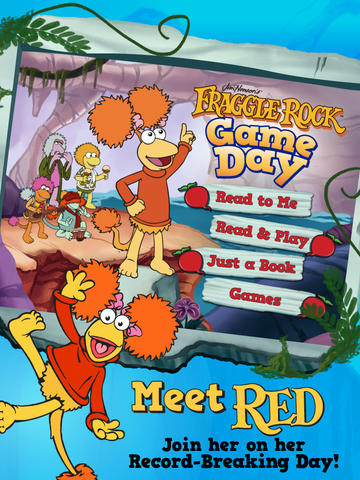 Driving in the car the other day, my husband and I found a Pandora station that played really good music from the 80s.  He and I were singing along at the top of our longs, giggling, and reminiscing about the bygone days.  We were thoroughly ignoring our kids, who were loudly protesting from the back seat.  Suddenly I had an epiphany: Now I know how my mom felt as she jacked up the volume on the Golden Oldies station while my brother and I rolled our eyes at each other in the back of the family station wagon.
Besides the wicked awesome music of the era, there was also a smattering of epic children's TV shows – some of which are still alive albeit in various computer generated forms (talkin' to you, CARE BEARS).  One group of characters that has been artfully and educationally recreated is the Fraggles, brought into the 21st century with their second feature app from Cupcake Digital.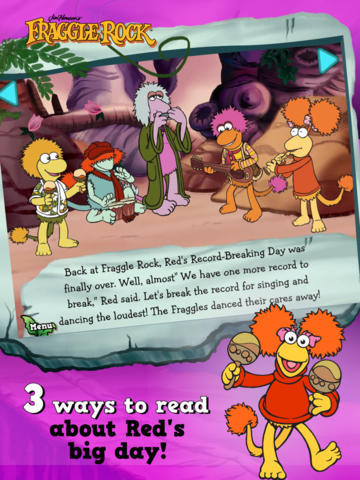 Fraggle Rock Game Day follows the successful formula of Fraggle Friends Forever and the Wubbzy series of apps.  There's a storybook portion with different options (Read to Me, Read & Play, Just a Book) that has over 100 interactions and supports early reading skills.  Three educational mini-games address spelling, shape recognition, and counting.  Kiddos can even boost creativity with the app's coloring pages.
What's special about Fraggle Rock Game Day – and Cupcake Digital apps as a whole – is the adherence to the Common Core State Standards (CCSS).  The CCSS program was implemented to ensure that school-aged children are getting the most out of their curriculum and learning key skills that prepare them for secondary education and beyond.  When then story is over there are talking points and questions in The Grown-up's Corner; adults can ask kids about the story and learn about the particular standards that are being addressed throughout the app.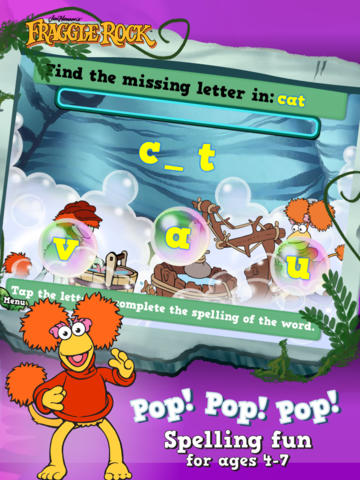 We loved Fraggle Friends Forever, and we're huge fans of the Wubbzy apps, so you can imagine how excited we were for this latest release.  My 3-year-old is big on reading these days (more than usual) and enjoyed the storybook in Read to Me mode.  My oldest is kindergarten-bound and got into the minigames, especially the counting-the-radishes game.
For a download price of $2.99 you'd be hard-pressed to find another equally comprehensive app.  There's real education hidden under the fun of introducing Fraggles to the new generation of kiddos.  And if you get this app for the kids they'll be too busy to complain that you have The Cure blasting at max volume.
Pros:
– Plenty of different options will keep kids thoroughly engaged
– Educational content follows Common Core State Standards (CCSS)
– Early learning skills addressed include reading, counting, and shape recognition
Cons:
– None; we're so glad to be down in Fraggle Rock

Price: $2.99
Age: 4-7
The Fraggles are back and still rockin'!