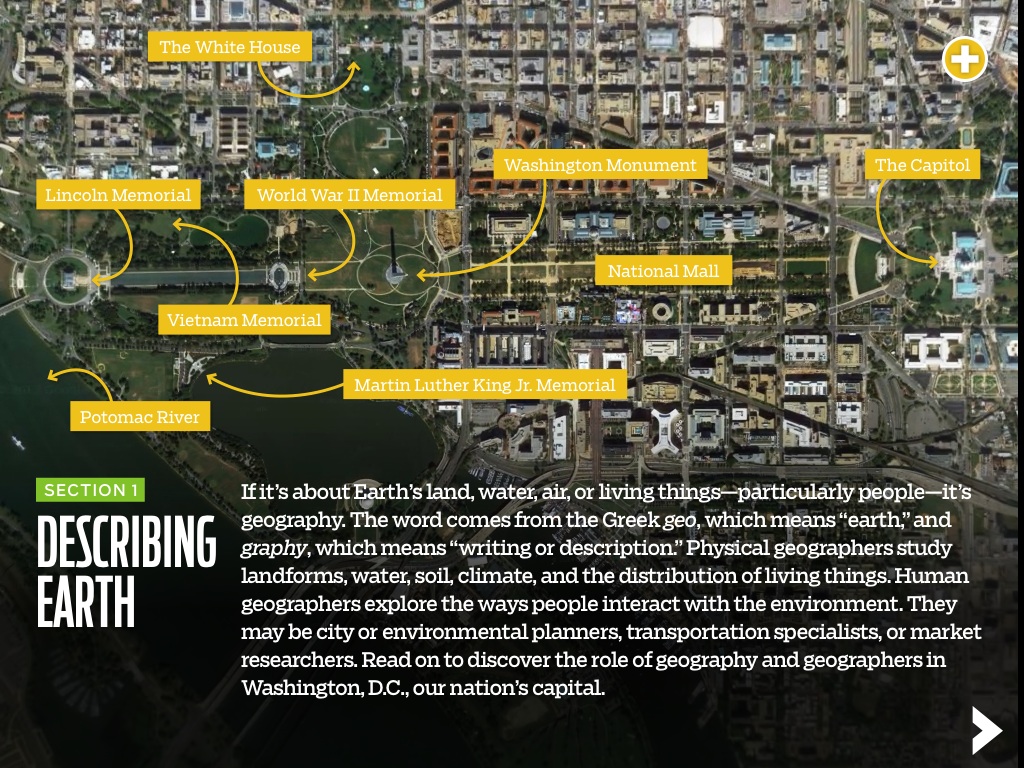 I'm always answering the "why" questions from my kids.  Sometimes I have the actual answer and other times I make something up.  Every once in a while I just won't say anything in hopes that they stop asking until I can get home and Wikipedia the answer.
That's precisely why I have a certain fondness for the KIDS DISCOVER line of edu-apps.  I've gotten out of some pretty tricky explaining (maybe fabricating?) of some pretty tricky subjects, like galaxies and simple machines.  Using a calculated combination of different media – animations, photographs, short clips among some – the KD apps provide a healthy balance of pure education and complete amusement.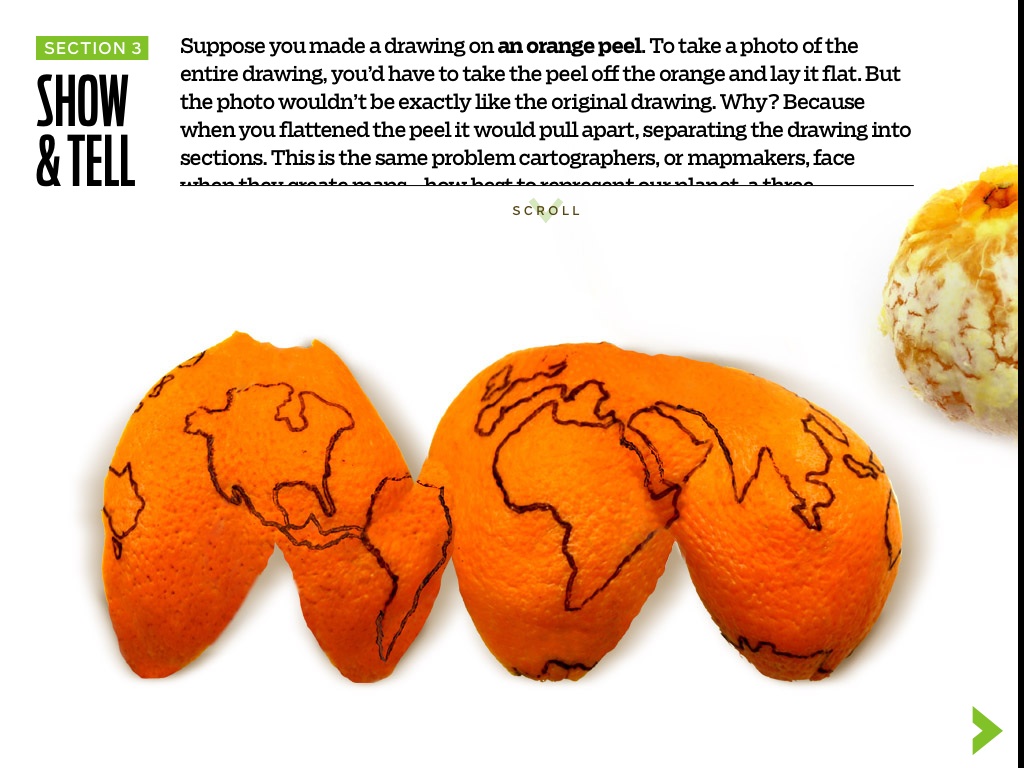 KIDS DISCOVER Geography is the newest release in the KD line, but in my opinion outshines its predecessors. The opening sequence is breathtaking – a panoramic 360-degree view of a snow-capped mountain range.  Content is even more amazing, with visual examples of topics like longitude and latitude, and an animation of time zones.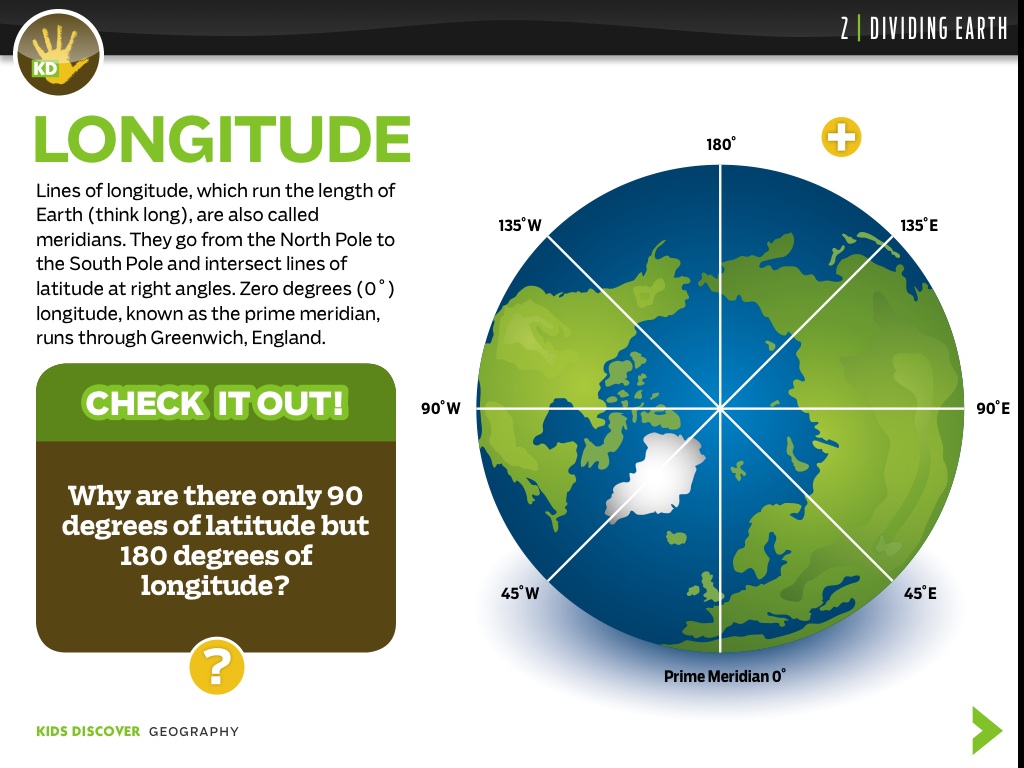 I was really impressed with this app.  There's a distinct possibility that I learned all about equators and poles in school but I haven't called on that information in a long time, and KIDS DISCOVER Geography made me want to re-learn.  My 5-year-old needed help with the reading but was blown away by the computer-generated POV of above the Hoover Dam.
At $3.99 this app isn't cheap but it's certainly worth it.  It's perfect as a supplemental learning tool in alternative educational environments, and it helps explain a lot when you start getting the "Why" questions.  Trust me.
Pros:
– Breathtaking photography and video of the world
– A nice blend of educational and fun to help teach kiddos about geography
– Age-appropriate and simplified explanations of complex topics
Cons:
– Non-reading younger players will need a reader for some parts

Price: $3.99
Age: 8-13
Take a trip around the world with KIDS DISCOVER Geography