I've noticed with my own children that apps with recognizable TV & movie characters are much more frequently played (and for longer) than some apps that don't feature childhood favorites.  While Disney apps will pretty much always win in our house over anything else, there are also a ton of really great educational apps that draw on the relatability of popular (non-Disney) children's programming to engage kiddos and keep them interested in learning.
Here's a list of 5 educational apps that feature popular children's TV and movie characters (all of which are currently on our family iPad):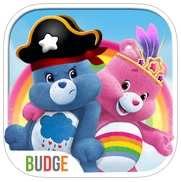 Care Bears: Wish Upon A Cloud Developers at Budge Studios know how to take a beloved kiddie icon and turn it into an app that encourages creativity and open-ended play, and teaches kiddos about grooming, feeding, and getting dressed. Although the Care Bears have been through many transformations over the years, this app stars the most recent reincarnations of the lovable bear friends that help children recognize and share emotions.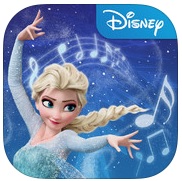 Disney Karaoke: Frozen How could I not throw in a Disney app? (picture me figuratively rolling my eyes in mock disdain)  Although a bit pricey, this $8 sing-along app is perfect for feeding a Frozen addiction.  Several modes allow for all reading levels to play, with full lyrical songs on down to "follow the bouncing ball" style karaoke background music, boosting literacy.  There are plenty sing-along YouTube videos that are free to use but downloading the app allows you to enjoy the tunes without needing WiFi.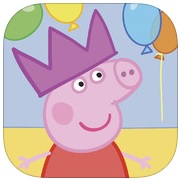 Peppa Pig's Party Time For some reason both of my kids are obsessed with Nick Jr's Peppa Pig.  The British-accented characters are a television favorite.  In this app Peppa is having a party and needs your little one to help with the preparations, from decorating to baking.  Ideal for ages 3-6, the game encourages multi-player fun and can be a jumping-off point for off-screen discussions about social skills like party etiquette or how to handle toddler frustration over someone else's birthday.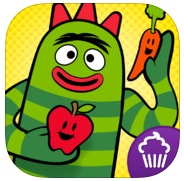 Yo Gabba Gabba! Party In My Tummy I've always been a little unsure about the whole Yo Gabba Gabba world in general, but my kids are glued to the TV when the show comes on.  Maybe it's all the bright colors or the dumbed-down "messages" the crazy characters are trying to relate, but it seems to get through their tiny, thick skulls.  This app helps teach ages 5 and under about basic nutrition, feeding, and trying new things.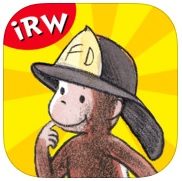 Curious George and the Firefighters Everyone knows and loves George and his playful antics, especially my two little monkeys.  This interactive storybook app features several modes for different stages of reading, as well as fun interactive surprises on every page – you can even record the story in your own voice.  Skills being taught include phonics and literacy, read our full review here.