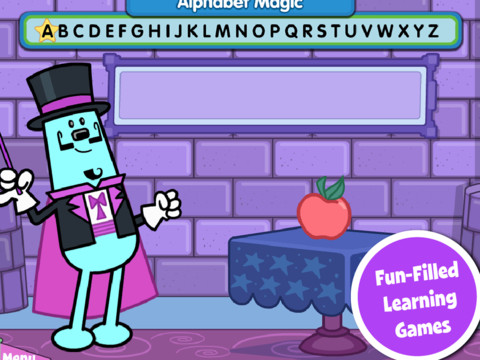 Kids develop at different rates – that's a golden standard that many parents learn early on.  I know that I spent many a night awake, worrying that my children weren't talking or walking yet and all of my friends had insanely advanced babies who were solving algebraic equations by the time they cut their first tooth.  Truth is, every kid is different but the key to getting some sleep at night is remembering just that.
Wubbzy's Magic School helps little ones realize that it's okay to be different.  In the story Wubbzy and his pals head to magic school, but while everyone around him is mastering the spells Wubbzy gets upset that he can't manage to do what the others are doing.  In the end he finds his "niche" after trying his hardest, and finds out in the process that as long as he tries his hardest that it's okay to take his time learning new things.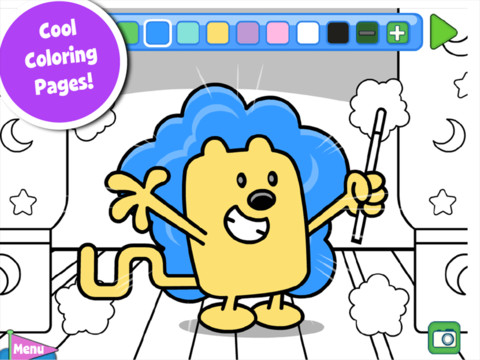 Like the other Wubbzy apps that we've reviewed, Magic School has a storybook along with several other features.  New readers will love the Just A Book mode where they can read aloud without the distractions of the 100+ interactions in the illustrations.  This is especially nice for those who have sensory issues and get easily sidelined by noise and activities.
Along with the story there are several fun options like games, music videos, and coloring pages.  The games are based on Common Core State Standards (CCSS), a collection of standards being adopted to help prepare little learners for school and beyond.  Topics covered in the games include letter and number recognition, and the coloring pages even help teach about color recognition by narrating each paint color when tapped.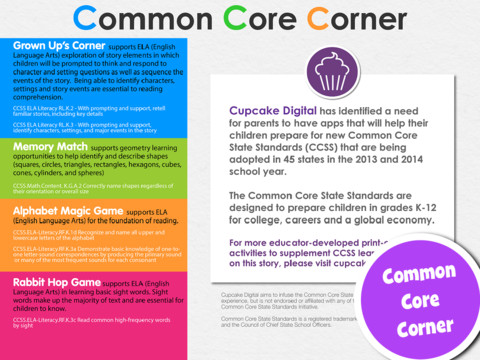 My 5-year-old son gets quite frustrated when trying something new so he was a prime target for Wubbzy's important lesson.  I'm not sure that he would be able to tell me what the message is in the story of the magic school, but after he played he talks a lot about practicing.  Of course he loved the games and had so much fun that he didn't realize that he was working on his math and spelling skills.
Each Wubbzy app that we've reviewed in this format is designed to teach children important lessons in the shape of fun, and Wubbzy's Magic School is no different.  I can imagine trying to have a discussion with my kids about the importance of trying their hardest and in my imagination the outcome isn't nearly as nice as when they played this game.  At $1.99 the app is priced right, especially for special needs kids who may not respond to typical methods of interactive learning.
Pros:
– Over 100 interactions on the pages of the storybook
– Great message, especially for special needs children
– Several early learning skills are addressed, including pre-reading and math
Cons:
– None; little ones will have fun learning the magic of being different

Price:$1.99
Age: 3+
Wubbzy and friends make magic while teaching an important lesson
Please help support iPadKids by downloading the game via the App Store icon below!