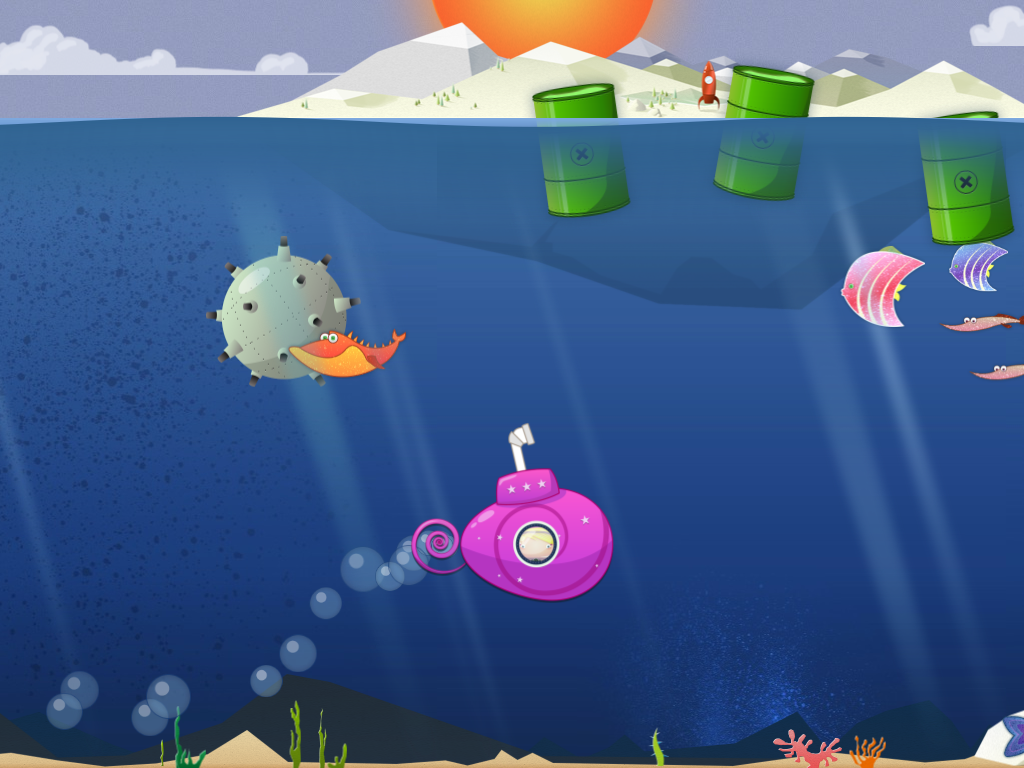 My kids visited the beach last summer and it was the first time both were old enough to appreciate the sand in their suits and the sun on their lobster-red back.  Along with chafing and sunburn, they also had endless questions about tide pools and hermit crabs, and what's under the frothy blue waves that we can't see.  And with that I taught him all about the state fish of Hawaii, even though we were vacationing in South Carolina.
Because we can't all be underwater experts, there are apps for deep diving and exploration.  Wee Subs is one such app, and with its ease of use and fun customizable content, it's the right game to help you fill in the gaps when it comes to what's under the sea.  The object is to build a sub, launch it, and collect creatures and miss the nuclear wasted and trash floating among the fishes.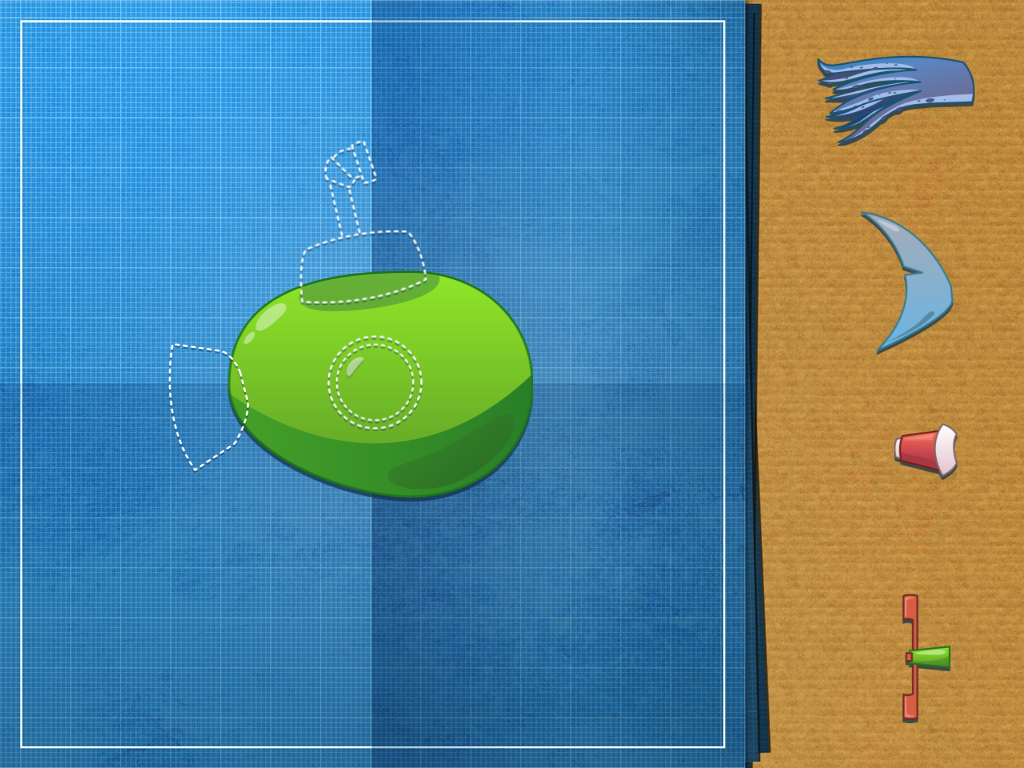 My kids loved the build-your-own-sub feature at the beginning of this game.  They could choose the color and the shape of the components, as well as the sub's occupant.  Then it was time to navigate the briny blue waters of the deep, and collect flashy rainbow fish all while making sure to miss the barrels of toxic ooze.  It was super easy for both kids to play as the sub moved wherever they swiped their finger.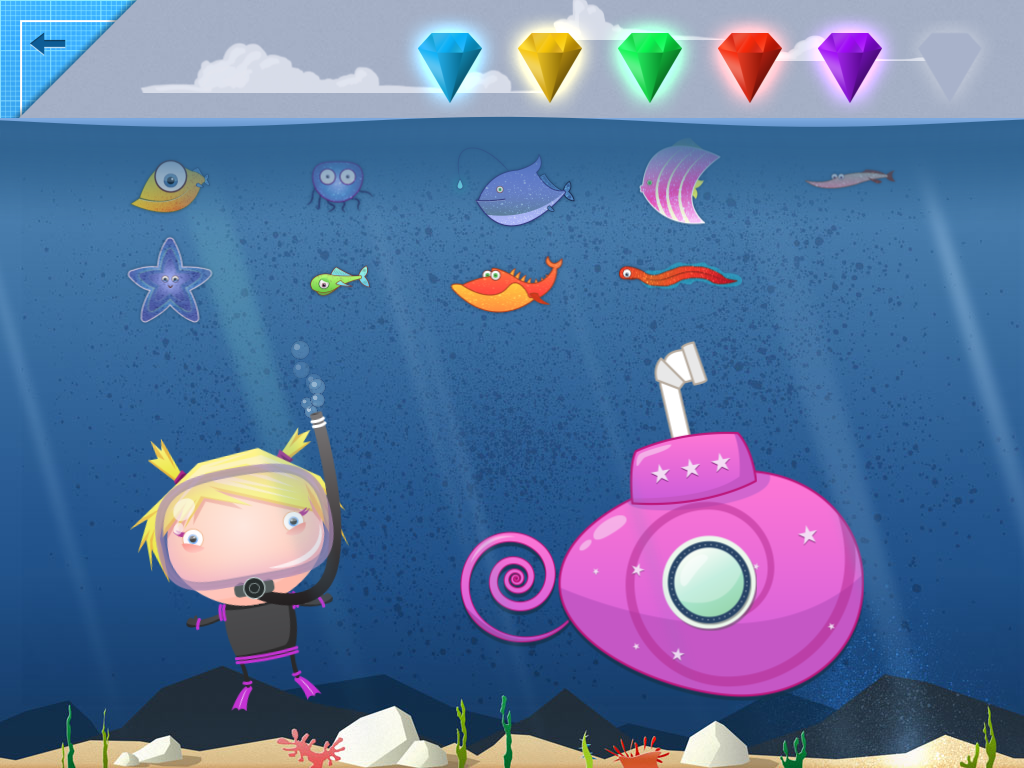 At the end of the round was a colored gemstone they collected and added to their collection, along with a picture list of the species of fish they rounded up.  There was no need for written directions, and no time limits or point scoring systems meant that they had complete freedom to play as they wished.  My older kiddo got bored after a bit as each level is the same with the exception of the personalized sub.
Wee Subs is stripped down fun, in the best possible way.  It's easy to play and can start a dialogue with curious children about ocean life and environmental hazards.  For $1.99 it's a great download whether you have a diver down or a wee one who just loves fishies.
Details:
– Build your own submarine with 32 different pieces to choose from
– Choose to play as one of 8 divers
– Navigate through the depths, collecting all the fish and rubies
– Completely text-free so kids can play intuitively
Pros:
– Fully customizable experience – pick and choose your parts
– Direction-free to help eliminate frustration in younger players
– Simple game play helps develop dexterity
Cons:
– Older kiddos may find the repetition a bit boring after a while

Price: $1.99
Age: 2-6
Collect crustaceans and avoid trash in this easy-peasy underwater app.
Please help support iPadKids by downloading the game via the App Store icon below!