I was warned by my mommy friends that once my children started school, I would become overrun with calendars: school calendars, extracurricular activity calendars, family calendars, vacation calendars, etc. Our family is officially 3 weeks deep into our first school year, and I can't tell you what color our refrigerator is because of all the calendars covering its surface. For my 5-year-old, having this new, active social life is exciting; however, interpreting all the calendars when she hasn't learned to read yet is frustrating for her. Luckily, there are kid-friendly calendar apps to help children visualize and even manage their day-to-day activities. Here are a few: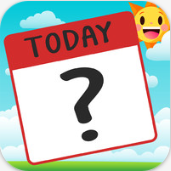 What's Today by Love Learning LLC
Designed by a teacher and a mom, What's Today combines a monthly calendar and a daily schedule in an easy, intuitive format for young children. Key features include simple icons, colorful buttons, and voice supports; personal photos, pictures, or icons to mark special events; sequencing of icons to create a day's schedule; up to 6 log-ins; and the ability to mark off days as they pass, just to name  a few. This app can be used with parent support or by your child independently, even non-readers. $1.99, 4+ rating.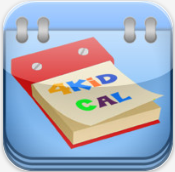 4KidCal! by 4KidCal LLC
Featured by Apple as "New and Noteworthy," this engaging educational calendar introduces your child to time management and organization. In 4 easy steps, your child can create their own calendar and voice reminders: they simply click on the day they want to schedule an activity, click on one of the app's many reminder icons, record an audio memo, and receive the reminder on the morning of the event. $1.99, 4+ rating.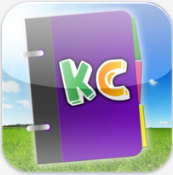 Kids Calendar by ConSept
Designed for children between the ages of 5 and 12, Kids Calendar allows your child to design and keep up their own calendar. Features include up to 4 calendars; the ability to personalize the calendar by creating backgrounds, stickers, and icons; and a friends book to save information and pictures of friends. $2.99, 4+ rating.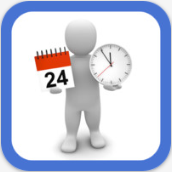 i Get…My daily Schedule, Recall My Day and Learn Calendar Concepts by I Get It, LLC
Though designed for all ages, this app is especially helpful for developing young children trying to understand the steps of their day and also for individuals with developmental delays, such as autism. Through the use of real-picture icons, users can create a photo story to illustrate the events of a day. This app comes with many pre-made pages and photos but also allows for customization. $4.99, 4+ rating.