The U.S. isn't the only country where parents are having problems with excessive ads and in-app purchasing opportunities within child-targeted apps. Just this week, the U.K. government has opened up an investigation into these child-marketed 'freemium' games that are loaded with the opportunity for children to purchase without their parents consent.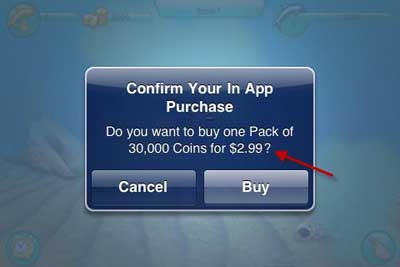 The UK is opening a large-scale investigation in an effort to decide whether or not children are being unfairly targeted in the marketing of free app games that contain purchase opportunities. The Office of Fair Trading ( also known as OFT) has announced that they will be examining whether or not app developers might be intentionally misleading children or possibly be using "commercially aggressive practices" in their marketing toward kids. The OFT acts as the United Kingdom's consumer and competition authority, much like the FTC here in the United States.
The OFT has declared that if any app or game contains certain triggers that market purchases toward a child, or force a parent to purchase something for their children, that it may be infringing on laws that facilitate consumer protection. The investigation is focusing on the things we, as parents, know all too well such as virtual currency (think coins, gems, fruit, donuts, etc…) and upgraded memberships. The continue to reiterate that the OFT is not seeking to ban all in-app purchases, but insists that they will take action if necessary to protect the rights of parents and children.
It seems the crux of the issue for the OFT is whether or not app developers are disclosing the true cost and nature of the game before it is downloaded, so that parents might make informed decisions. It is refreshing to see these agencies taking a hand in stopping the potential infringement on our consumer rights by eliminating child-targeted app marketing at the source. Hopefully, with action from the OFT and the FTC, undisclosed in-app purchases will become a thing of the past.
Source: The Verge