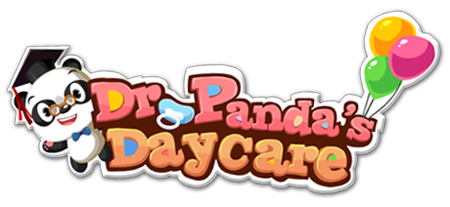 The makers of the very popular 'Dr. Panda' app, created for pre-schoolers, is experiencing great success lately! TribePlay's founder, Thijs Bosma recently confirmed that the combined total of downloads for the company's four app titles has exceeded the one million mark. Since reaching this lofty milestone, TribePlay has continued down the path of success and has released one new game each month following. Now, their total of 7 apps have surpassed the 5 million download mark.
The latest creation to come out of TribePlay, Dr.Panda's Beauty Salon, has seen successes of its own, as well. It ultimately reached #44 overall in the U.S. and even hit #1 in Russia. The app is still sitting in the top 100 category in 45 countries. Due to the great successes that TribePlay has been experiencing, founder Bosma has decided to open a new office in Shanghai.
Shockingly enough, even though the TribePlay line of apps are thoroughly Chinese (Pandas, anyone?), the revenue stemming from them comes mostly from the United States. Even though Dr. Panda's Beauty Salon is currently the #1 children's app game in China, turning that success into revenue equal to that which comes from the U.S. has been a challenge for Bosma.
The lack of revenue stemming from TribePlay's home country has not put a damper on it's global success. Bosma gives credit to Dr.Panda's excellent branding for the company's incredible success. The lack of language barrier doesn't hurt either, as the apps are easily accessible to children around the world. All of TribePlay's app games have a distinct lack of in game dialogue that eliminates any localization problems and allows the apps to easily function in any country.  Bosma also credits the app's ability to teach life skills instead of academic ones for setting them apart.
As TribePlay continues to climb the ladder of success, fans around the world look forward to the continuing game-every-month trend and more exciting Dr.Panda adventures.
Source: TheNextWeb