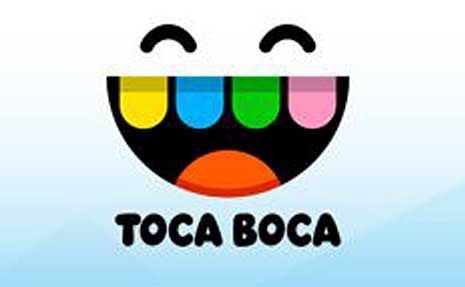 One of our favorite children's app developers, Toca Boca, has had a lot of reasons to celebrate lately. At CES last week, they received a coveted KAPi award for 'Most Pioneering Team' and this week the success just keeps on rolling in! Toca Boca's digital toy apps have surpassed 27 million downloads in the short 21 months since their initial launch. Numbers like that, while huge, are not surprising as Toca Boca's apps have become increasingly innovative and subsequently popular.
Since March 2011, Toca Boca has released 17 different child-marketed apps for iOS and the Kindle Fire platform. Since then, Toca Boca's apps have consistently ranked within the top 10 in the educational category. On top of that, the Toca Boca Hair Salon app was a top 10 app in the entertainment category for 365 consecutive days. As astounding as their track record is, anyone who has played Toca Boca's apps with their kids knows how deserved these accolades really are.
Of course, Toca Boca is no stranger to success. Though the millions of downloads marks their achievements without question, the Toca Boca team has continued to receive countless awards for their work in the children's app industry. These recognitions include:
Toca Hair Salon 2- The App Store Editors' Choice, December 2012
Toca Kitchen- Babble's Top 50 Apps for Kids 2012
Toca Train- MacWorld's 2012 App Gem Award
Toca Tailor and Toca Band- Gold Mom's Choice Award
Toca Train- Gold 2012 NAPPA Award
Toca Tailor- The Telegraph's 2012 iOS App of the Year Award
Toca Kitchen- Bronze at the 2013 Lovie Awards
With a trophy cabinet like theirs, any future app that Toca Boca releases is sure to be absolutely amazing!  While we play with Toca Boca's latest app, we can't help but wonder what they will release next. Whatever it is, we can't wait to get our hands on it! Congratulations, Toca Boca!
Source: Business Wire