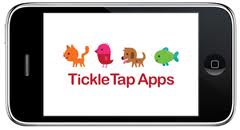 Toca app fans rejoice! It looks like one of our favorite children's app developers just got a little bigger! Toca Boca, the Swedish app makers who are known and loved throughout the children's app community, has struck a deal with Toronto-based studio, zinc Roe, to acquire their popular line of 'Tickle Tap' apps. Making good on their promise to grow their product portfolio through acquisitions, Toca Boca made a cash deal with zinc Roe to take over its line of children's apps.
The CEO of Toca Boca broke down the specifics of the deal and said that his company is not acquiring zinc Roe as a whole. Apparently, zinc Roe has a few deals still lingering with other publishing companies and Toca Boca was not interested in taking those deals over. The agreements with the other companies will continue under the zinc Roe name, but the projects will be left 'as-is' and will not continue to be developed. Instead of acquiring the entire company, Toca Boca is only inheriting the 10-app 'Tickle Tap' line that is geared toward 2-4 year old children. They are also keeping zinc Roe's 10-man development team.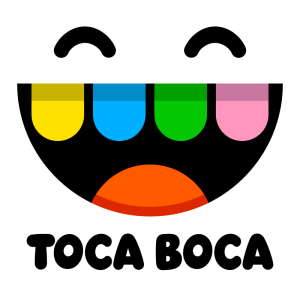 Of course, the specific terms of the deal are not being disclosed. However, we do know that the new Toca Boca team will continue operations as usual from their studio in Toronto. The founder of zinc Roe will be kept on board as well and will become the CEO of the Toca Boca studio, now re-named 'Sago Sago'.
The popular 'Tickle Tap' apps will, of course, fall under the Toca Boca brand from here on out, but they will not be labeled as such. Toca Boca simply plans to polish up the apps and give them a bit of a make-over (we are hoping for some of that awesome Toca Boca animation that we love so much).
The CEO of Toca Boca has confirmed that the company plans to continue expanding its brand through more and more acquisitions in the future, making Toca Boca a 'multi-brand' endeavor.