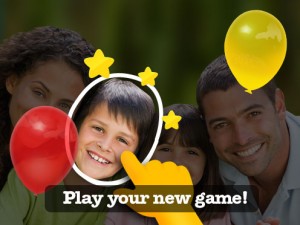 TinyTap, a Tel Aviv based app that inspires children to create their very own interactive storybooks and mobile games, is making a lot of changes lately! Not only are they making the move from iPad to iPhone, but they are also opening their own social marketplace for apps. That's right, their own app store! Kids, parents, educators or anyone who is feeling creative can create and share their games and stories with others via the new TinyTap marketplace.
Children can use TinyTap to exercise their creativity by creating unique mobile game or storybooks to be played by themselves or friends. Now, with the changes being made by developers, the new app store can be used to sell or giveaway copies of the creations! TinyTap is a great way for children to learn the ins and outs of game development. Since this app is targeted on younger children, there is no 'code-learning' dynamic. The app focuses on the use of templates and step-by-step building wizards as the main source of building blocks.
The new app marketplace has experienced a lot of success and since its launch two weeks ago,nearly 5,00 games have been shared! Parents and teachers are utilizing the store to share their own app creations with other parents and educators. Most of the created apps are available on the TinyTap marketplace for free. In fact, the in-app purchase feature is only available once an app has been reviewed and evaluated. This process takes about three days and only then can apps be sold for monetary gain.
TinyTap has broken down barriers in regard to how educational apps are viewed. They have taken the idea of having to play a game someone else created and turned it upside down, making the idea of creating your own educational app, with the help of your child, an achievable reality.
Source: TechCrunch