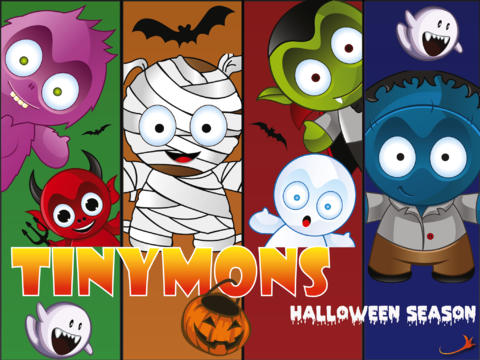 In case you didn't notice, the Halloween season is upon us.  (And now that I think about it, it's been upon us since mid-August) There is candy corn-ucopia of spooky yet adorable apps out there for kids to enjoy in between costume shopping and pumpkin carving, and some of them even offer a boost in early learning skills.
TinyMons Halloween Season is one of those seasonal apps that offers more than just a silly scare.  It's an easy game that offers single- or multi-player modes, fun and simple game play, and age-appropriate content (which means no nightmares about monsters under the bed).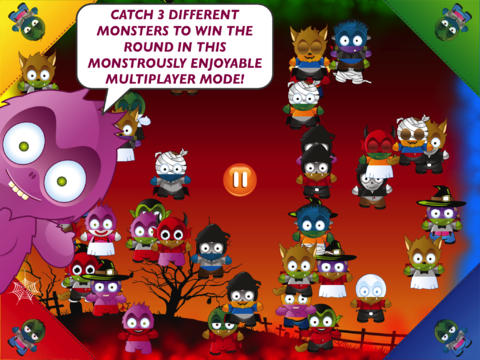 Single player mode – called Fast As You Can – is fun and fast.  Random monster mash-ups are chosen and players have to find the custom creature in a sea of scary spookers.  The clock is set at 60 seconds, and each time a monster is found another one is created to find all over again.  Multi-player mode is called Beat 'Em All and up to four players can gather 'round the iPad.  Whomever finds the monster first wins the round.
Having mini-monsters comprised of different parts a la Frankenstein helps to boost memory skills.  Kiddos have to remember the three different parts and differentiate between the monster combos to find the right one.  Multi-player mode helps with socialization and can prompt discussions among players.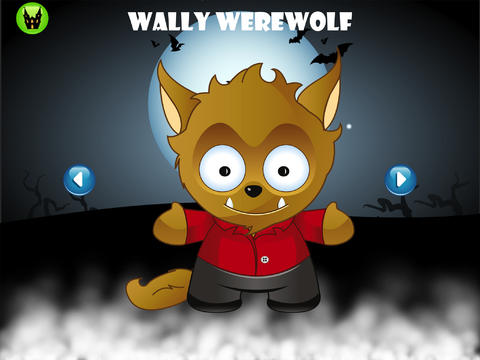 We are Halloween fanatics so my kids flipped for this game.  My oldest, who is 5, had to help my 3-year-old figure out how to play, but the visual tutorial helped them both.  I joined in for a few rounds of Beat 'Em All and let them win, but it didn't take long before I had to start working harder to find the monster.
TinyMons Halloween Season is on sale for $0.99 for a limited time, and it's well worth the dollar.  It's a fun and easy game to play and it's age-appropriate for even the youngest spooktacular player in your family.  Get it quick, before it vanishes into the night like Dracula!
Pros:
– Game play is easy visual tutorials are great for young players
– Content is age-appropriate and clean fun
– Multi-player mode means your little monsters won't fight over the iPad
Cons:
– None – this app is scary (in a good way!) fun

Price: $0.99
Age: 3+