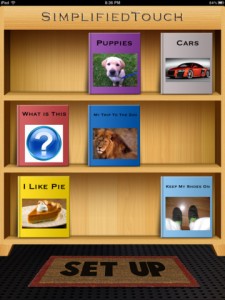 Change is inevitable and change is good. Right?  When my son was diagnosed with high-functioning autism, this wasn't the case. He was so structured and scheduled, any small diversion in our day sent him into meltdowns, poor boy. As time passed, he's learned how to accommodate and be more flexible when change presented its self.
One thing that helped us through major life changing events was social stories. Social stories are short story books that integrate applied behavior analysis (ABA) methods, such as visual stories and video modeling, about personal events in a child's life. They describe situations or concepts in terms of social cues and are usually printed out for the child to look through and review. For example, major events such as moving, death, a new baby, or a new school are great social story topics. Children on the spectrum thrive on schedules and not so much on transition. Social stories help them understand what to expect and doesn't throw them a curve ball. The key to transition for our spectrum friends is preparation, visual pictures, and assurance that the child will get through it successfully.
My Stories App
We usually use MS PowerPoint or Word to create our social stories, but discovered a great app, My Stories for $2.99 by Simplified Touch. The great thing about using the iPad to create stories is you can incorporate audio, animation, and your own visuals which capture children's attention. When they hear or see themselves on the iPad it really makes a difference!
What's great about using the iPad is its mobility. Say you're on vacation and you get a flat tire. You can take a few minutes, while dad's changing out the spare, to create a short 4-page story about changing tires. Then Junior is prepared, happy, and excited about a trip to the local garage 300 miles from home!
In all seriousness, I created a social story when my son changed schools and he loved it. We used pictures of the school, the bus he rode, his teacher, the classroom, and friends. We drove by the new school many times while he looked at the social story. When his first day of school arrived, he was ready to meet his teacher and new friends. We also used a social story when we moved. Again, we drove by our new house many times and showed him pictures of the neighborhood, the house, and some of our new neighbors. It prepared him and he actually loved the adventure of moving to a new place.
Additional Apps
There are many social story apps that range in price from $29.99 to free. I prefer a low cost app and found My Stories for $2.99 to satisfy our needs. However, if you want more features, you can look at some of the following:
AutisMate, $49.99 by SpecialNeedsWare – Features GPS enabling to capture actual scenes you visit, video modeling, and email sharing.
Stories About Me, $5.99 by Limited Cue, LLC – Features audio, sharing, and parental lock that prevents deletions.
i Create Social Skills Stories, $4.99 by I Get It, LLC – Features multi-user ability, add unlimited pages to books, and child lock that prevents deletions.
Social Stories, $2.99 by Proteon Software – Features customizable text and pictures, unlimited pages, and sample stories.
Hopefully, one of these social stories apps will assist you or someone you know with transitions and making change more fun and enjoyable!
Photo courtesy of: SimplifiedTouch