Parents of Angry Birds-lovers, this is the moment you have all been waiting for! You have the Angry Birds pajamas, the fruit snacks, the plush piggies, and probably every other Angry Bird-themed child product on the market. Now, Rovio, the Angry Birds developers, will be releasing 52 episodes of a brand new Angry Birds cartoon. That's one episode every week, for a whole year! I don't know about you, but I am pretty pumped.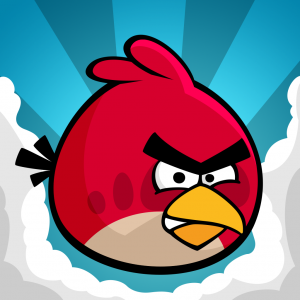 This weekend, the new Angry Birds cartoon is set for its world premier and there will be several different viewing options. The easiest and likely most popular way to view the new cartoon will be via the Angry Birds app that is already on your iPhone or iPad. A special update for the app will add a button on the home screen that will, on March 17th, unlock the Angry Birds cartoon channel and make the new episode available for viewing.
Another great way for you and your children to watch the new program, is if you own a Samsung 'Smart TV'. If you do, there is already an Angry Birds channel via the app store. Comcast cable company is also offering the series through their video-on-demand feature if you are Comcast cable subscriber.The series is also set to air on traditional TV in a few countries, including: Australia, Finland, Korea, India, Israel and the Ukraine.
Although there have been some critics who think that an Angry Birds cartoon will not be as successful as the game, I am willing to bet that there is going to be a ton of very happy Angry Birds fans this weekend. Be sure to sit down and tune in with your little fans to check out the first episode. Also, let us know what you think about the premier in the comments below!