Popcap has been a fixture in my family ever since my 4 year old started getting better than me at Plants vs. Zombies. They have created family-friendly game apps for quite some time and many of them have sky-rocketed to fame (bejeweled, anyone?). So, naturally, I was thrilled to hear that Popcap is going to be collaborating with Hasbro in an attempt to turn their most popular apps into face-to-face board games that will be suited for the whole family.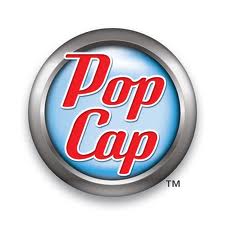 On January 7th, Popcap, a division of EA,  announced a licensing deal that was struck with Hasbro in an effort to bring some of Popcap's most popular app games to life by recreating them as face to face board games. Through this license, Hasbro has gained the ability to develop a wide range of products and physical  games based on Popcap's apps, beginning with their oh-so-addicting 'Bejeweled'.
In spring of 2013, Hasbro will be releasing the first wave of analog Popcap products. First in line to be released is a Bejeweled board game that allows players to simulate the popular app by swapping gems on a game board in an attempt to match three gems in a row, just like in the original game. As an added bonus, each board game that is purchased will come with a code that is good for one free download of the popular game in digital form.
As the relationship between Hasbro and Popcap continues to deepen and the success of these analog products becomes a reality, consumers can expect to see more popular Popcap apps become physical games in the very near future. I (and my zombie-loving kids) are keeping our fingers crossed for a hands- on Plants vs. Zombies game coming up soon!
For more information about Hasbro, check out their corporate site.
Source: Hasbro, inc.