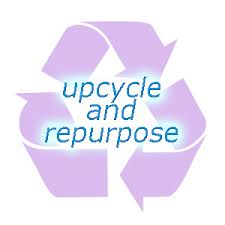 It has been estimated that at least a third of US tablet users intend to replace their current tablet with a brand spanking new one this holiday season. Some will fund this purchase by using the proceeds gained from selling their "old" model. Most people, however, will find themselves with both a brand new device and their outdated one. If you find yourself in this boat, don't put your old iPad on the shelf to collect dust. Instead, by assigning that iPad a more singularly-focused purpose, you can give new life to a device you thought was no longer needed.  Here are just a few ways to put your older tablet to good use:
Turn it into a full-time digital picture frame. Use the iPad's built-in picture frame mode to display hundreds of photos as a slideshow or try some of the available photo apps with more options, such as music and fancy transitions.
Replace the books and magazines on your coffee table with your "new" dedicated e-book and magazine reader. With all the e-book reading apps and digital magazine services available, you'll never run out of reading material.
Surprise the cook in your family with a kitchen helper: A dedicated kitchen tablet, complete with conversion charts, recipe apps, cooking references, and timers. A protective case would be a good idea or perhaps a custom mount on a wall or cabinet.
Toss out your boring alarm clock and replace it with your iPad. Choose from a wide range of alarm apps to find your perfect wake-up call.
Do you have a room that needs a clock? Ta-da!
Surprise your hard-working student with their very own homework helper.
Turn your old iPad into a dedicated movie player. Mount it or keep it portable and never miss out on valuable movie-watching time.
Move your iPad to the car. Mount it in front for driver/passenger entertainment/information or mount it in the back for the kiddos.
Convert your iPad into a second monitor. Air Display works with a free desktop client over a Wi-Fi network to give your old tablet life as a monitor.
Paired with a speaker and some music apps, your old iPad can have a new life as your home or office's music center.
After erasing all your personal information and loading it with kid-friendly apps, surprise your young children with a new shiny toy. They won't care you're giving them used goods! Don't forget to enable the iPad's parental controls so they won't be able to access anything you don't want them to.
Station your old iPad in a centralized location and use it as a high-tech bulletin board for members of the family to keep track of each other and everyone's schedules– write notes, share calendars, leave video messages, etc.
Make your curious tinkerer's day by allowing them to take the iPad apart and discover all of its internal workings. Extra credit if they can put it back together and get it working again.
These are just a few ways to repurpose your old iPad and keep it  in the family as a valuable contributing member. Have you given new life to an old tablet? If so, please share your experience or ideas with us in the comments section.