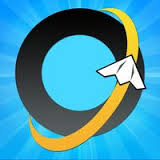 News can be a really harsh place for kids, these days. With media everywhere we go, it is nearly impossible to shield them from graphic news altogether, or even be able to explain it all to our children in a way they can understand without feeling afraid. Wouldn't it be nice if there was a news source that was made especially for children that could counter all of that and help them enjoy the news media? Thankfully, there is! News-O-Matic is a recently released news app that focuses on children and how they perceive the news.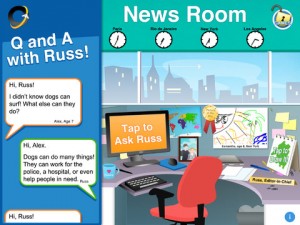 News-O-Matic, which has garnered the kidSAFE seal of approval, is a fully interactive daily newspaper that is made especially for children. The app covers relevant news on a daily basis in a fun and engaging way by using different tools such as pictures, maps, videos, and games. It covers sports, science, world events and crazy news stories that are meant to grab and hold the attention of children. Each issue includes a meter for children to rate each article, a newsroom where children can draw and ask questions about the news, fun facts, puzzles, and games.
Parents can rest assured that all news is completely safe and child appropriate. Each article is written by a staff of professional children's writers and are then reviewed by a child psychologist before they are published, to make sure each article has emotionally safe content.
The News-O-Matic app works on a subscription basis, just like a real newspaper. Subscriptions can be purchased for different lengths of time such as weekly, monthly and yearly. Although there is an automatic renewal for all subscriptions, they are easily managed by parents and can be altered of ended at will.
The News-O-Matic children's news app is available for download via the Apple iTunes App Store button below. Pricing is variable dependent upon subscription choice, however the actual app download is free of charge.