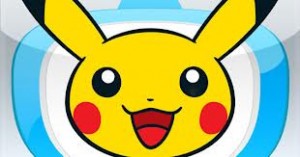 Pokemon has been a hit with children for years now. So many years, in fact, that if you are a relatively young parent, you might even remember watching a few episodes of Pokemon as a tween or young teenager. Complete with 100's of 'Pocket Monsters' and their loveable trainers: Ash, Brock and Misty, the Pokemon series is a timeless and fun TV show for kids of all ages. Unfortunately, as old as this program is, it's a little difficult to find it playing regularly on the television…but what about your iPad?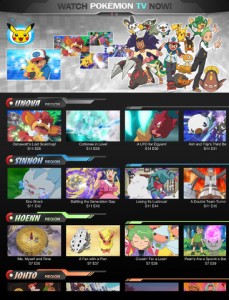 The Pokemon Company International, a subsidy of the Nintendo company,  has released, just this week, a new video streaming app called 'Pokemon TV'. Catering to Pokemon lovers everywhere, this app streams episodes of the animated Pokemon series to your iPad or iPhone. While there are no games, despite it being a Nintendo affiliated app,  Pokemon TV is a great opportunity for children who what to know about Pokemon or for parents who want to introduce their children to a beloved series that they knew as a child.
Not only does the Pokemon TV app stream episodes of the hit TV show straight to your iPad, it also has several special features that allows children (and parents) to keep up with upcoming Pokemon events and news. Included in these features are the trailers for the coming Pokemon Movie events. What better way  to keep up with coming additions to the Pokemon world than with this all inclusive app?
There is one last important feature to this new release: it's free! That's right, letting your child stream these great Pokemon episodes to their iPad won't cost you a dime! The Pokemon TV app can be downloaded and operated completely for free.
The Pokemon TV app can be downloaded via the Apple iTunes App Store button below for free. This app is supported by both iPhone/iTouch and iPad.