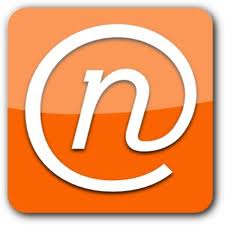 As a parent of children who are technology savvy and who love their iPad time, I cannot help but worry a little about the day that is surely coming, when they discover 'internet browsing'. Although they are still relatively young now, I know as they get older that I will have to become more proactive about managing what sites they are able to access. Gone are the days where the giant desktop computer sat in the middle of a common area in the home, where all eyes could see. Now, smartphones and tablets are essentially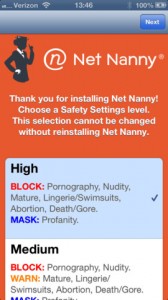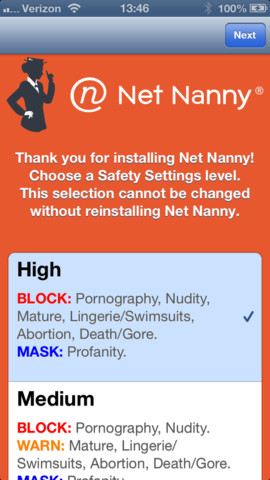 replacing those 'dinosaur' computers by putting the internet in the pockets of children and teens and away from the eyes of parents.
Thankfully, app developers understand the need to keep children safe when they are using smartphones or tablets and have come to our aid with several brand new apps that allow parents to adjust controls and know exactly what sites their children have access to. In March, the well known parental control software company, Net Nanny, released an app for iOS devices (iPhone or iPad) that filters inappropriate web content and blocks profanity. It is a completely customizable set up that prompts parents to choose a level of security. High security blocks all forms of questionable content, from gore to nudity. Medium is slightly more flexible and will not mask things like swimsuits or questionable advertisements. Low security blocks only the blatantly inappropriate content such as death and nudity.
At only $4.99, this app is a big bang for your buck. Five dollars is a small price to pay for peace of mind and Net Nanny provides it in a very customizable way.
Net Nanny's brand new parental control app is available for download on the Apple iTunes App Store via the button below for $4.99. It is available for both iPhone and iPad for ultimate control.