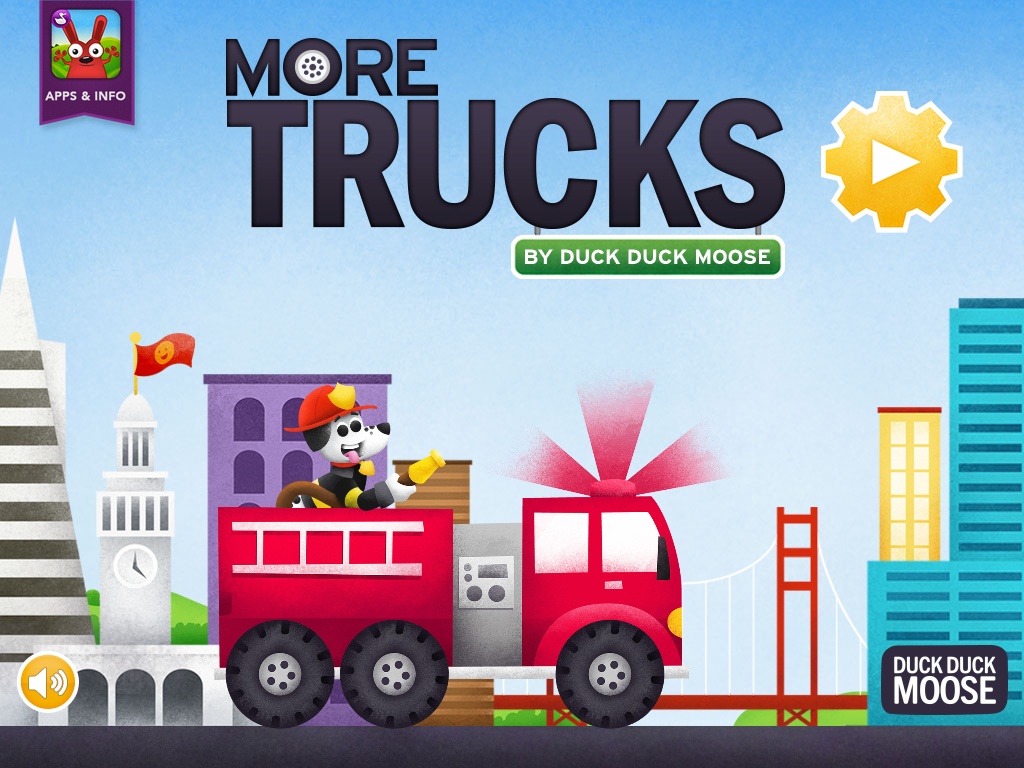 Dump trucks, fire trucks, garbage trucks, moving trucks, monster trucks.  What do these things all have in common?  They are objects of my children's affection.  You should hear the squeals of delight on garbage day, or the exclamations of awe when a fire truck goes whizzing by.
If your little one is like mine, then More Trucks is an app homerun.  Four different activities center around different trucks and their purposes.  The controls are easy to use, the directions are verbal, and the graphics and sound effects are fun and giggle-worthy.  Released today by Duck Duck Moose, this app is the sequel to the award-winning original, not surprisingly named Trucks.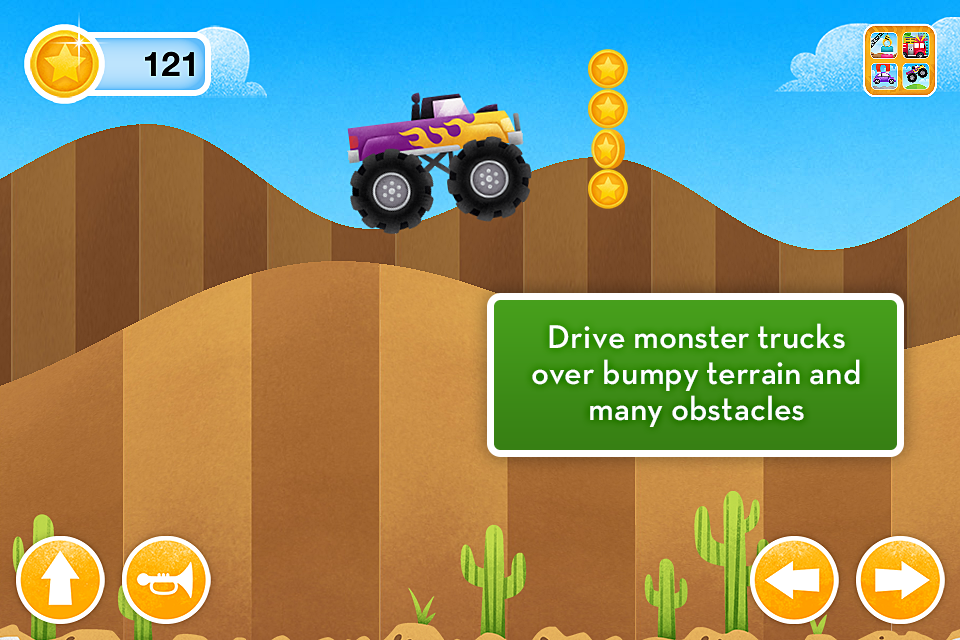 In the first game the fire truck races to put out fires in the city with the trusty firehouse Dalmation behind the wheel.  Love a monster truck?  Pick one out to race along hills and collect coins to unlock more vehicles.  Or load up that jalopy and head to the junkyard, where cars are lifted and stacked using "real world" physics.  If construction is more appealing, hit up the work site to use a crane to stack blocks into a pattern.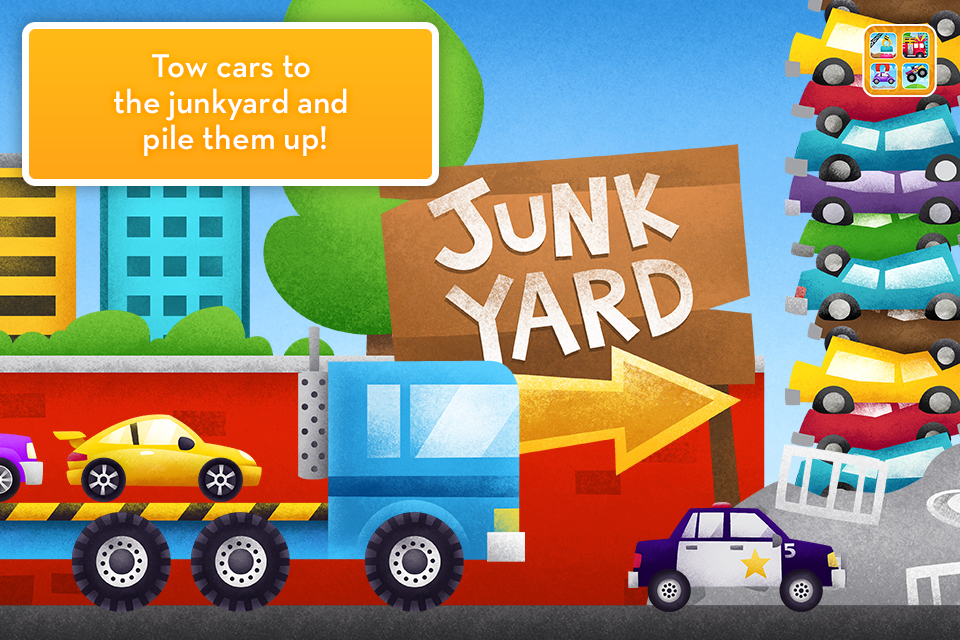 My son is 5 and my daughter is almost 3, and both were pretty impressed with More Trucks.  He is totally in love with trucks and is just now becoming interested in his father's console gaming so this app was right up his alley.  She wants to be just like her brother, and didn't mind watching him play while waiting her turn to play.  Neither had any problem playing the game or using the iPad to control the trucks.
Duck Duck Moose has a long history of creating preschool-friendly games that pack a learning punch.  More Trucks is no exception!  At $1.99 the download price is more than fair; in fact, I would expect an app featuring so much content to cost more.  Your favorite little truckster will thank you for downloading More Trucks!
Pros:
– Easy, preschooler-friendly user interface
– No complicated directions or anything that requires reading
– Great sound effects and bright graphics
Cons:
– None; we thoroughly enjoyed this truck-filled "video game"

Price: $1.99
Age: 3+
More Trucks means more fun in this action-packed preschool app
Please help support iPadKids by downloading the game via the App Store icon below!