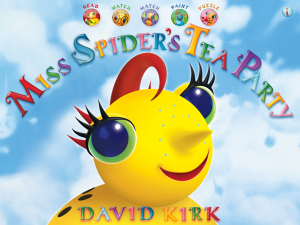 Read and play along with Miss Spider and her forest of buggy friends in this interactive e-book.
Price: Free (for a limited time)
Age: 2-5
No need to read; this comprehensive app will delight all!
Pros:
– Beautiful CGI animation
– Fun "hotspots" to tap for further interactivity
– Mini-games beyond the storybook to engage kiddos
Cons:  
– None; it's a go-to in our house, especially with my two-year-old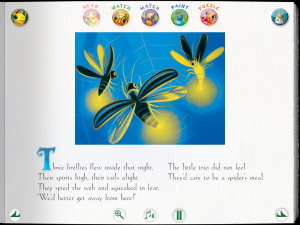 Ahh, tea parties.  Scalding hot water, caffeinated tea beverages, sugar-laden dessert treats – essentially everything that children shouldn't be exposed to.  So it's pretty interesting that pretend tea parties are all the rage in our house, even for my four-year-old son.  To avoid third-degree burns and epic sugar crashes, we do a few things differently.  Hot water is replaced with gallons from the bathroom sink, apple juice takes the place of tea, and the desserts are plastic.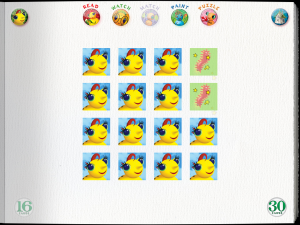 Miss Spider's Tea Party app simplifies the process even further by taking players through a virtual tea party starring the forest's most lovable eight-legged lady.  The narration for this story is melodic and soothing, and the background music can be paused to help eliminate distractions for beginner readers.  Words are highlighted as they are read aloud to help reinforce letter and word recognition, and the narration itself can be stopped and started by simply tapping a button.  A "watch" feature plays through the story as an animation.   story starts with a very lonely  Miss Spider with an over-abundance of tea, longing for the day when she has friends to join in the merriment.  After a short search she finds that new friends are easy to make.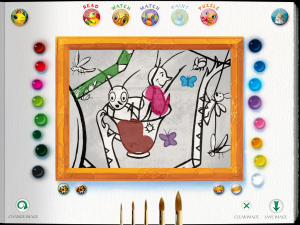 Beyond the reading the app offers three other mini-games.  "Match" brings little ones to a memory game with various buggy pictures from the story, "paint" is a coloring book of scenes from the book, and "puzzle" is, well, a puzzle.  While my daughter loves the reading she also can play the other features for hours if I let her.  The book, of course, helps teach early reading skills, but the mini-games tackle other supplemental concepts.
This app is free for a limited time and has been a delight to have in our daily rotation.  And the cleanup is much easier than having an actual (or semi-pretend) tea party.