I've started a new Saturday morning tradition with my 3- and 5-year-old daughters this summer: Yard sales! Before we start out on our thrifty adventure, I hand them each a one dollar bill. To my youngest, this little piece of paper represents all the money in the world; to her, in that moment, there is no one richer. My oldest, however, is starting to understand that there are differences between paper money and "jingly money." Her understanding is rudimentary at this point, as evidenced by her excitement when she hands over her dollar for someone else's 25-cent softball trophy and is given 3 quarters in return: "Oh my gosh, Mom, look! More money! They gave me more money!!!" If, like mine, your child could use some lessons on the value of money, try some or all of these fun money-related apps: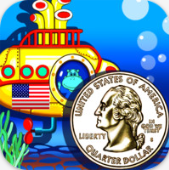 Amazing Coin (USD): Money Learning & Counting Game for Kids by Joy Preschool Game
This app offers 9 interactive games about USD coins, teaching your kids how to recognize, count, add, pay, and make change with coins. Designed to be kid-friendly, Amazing Coin has no complicated menus or multiple options – just one button to immediately launch into uninterrupted play. $0.99, 4+ rating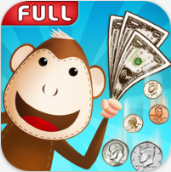 Learn Money: Counting Coins and Bills by StudyPad, Inc.
Developed by a premier education technology company, this app is an ideal learning aid for ages 4-9. Your child will learn basic identification of coins and bills, as well as more advanced skills like making change. Lessons are interactive, and fun rewards and incentives are given to keep kids engaged and motivated. Learn Money also offers a progress report section that provides details on the performance in quizzes. $4.99, 4+ rating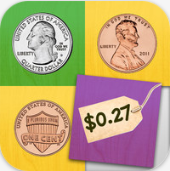 Count Money – Coin Matching Game for Kids by GrasshopperApps.com
Ideal for ages 4-6, this exciting interactive matching game will help your child learn how count and match coins by sight, sound, and touch. The level of difficulty can be adjusted manually or automatically, and this app comes with numerous customization options, including the ability to record everything in your voice. $0.99, 4+ rating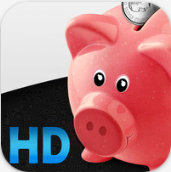 Learning Gems – My Piggy Bank by Blue Fire Media
This app, geared towards the preschool to first-grade crowd, teaches the value of money and how to count. There are 8 levels of game play and voice-overs to allow for young kids to learn regardless of their reading level. Your child will also be introduced to skip counting by ones, fives, and tens using coins. $1.99, 4+ rating