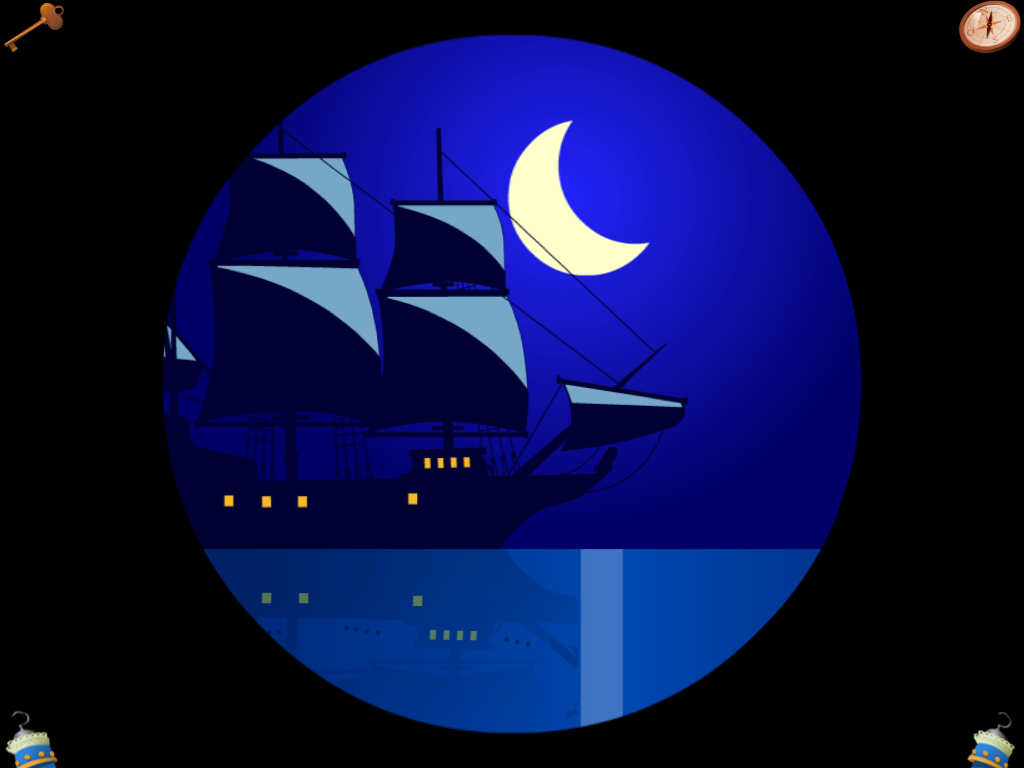 I have regularly read to my children since they were young infants, and it has instilled in them a love of books.  Especially weird, silly, funny, and visually stunning books.  (We recently checked a book out of the library entitled "Fartiste".)  One of the perks of having a family iPad is the vast array of digital books available for download; books that we wouldn't otherwise have access to.  Longlegs and the Pirate With No-Nose is one such book that we may never have read had it not been for iTunes.  As an Italian import it most likely will never be available at our small-town public library, but as a digital version it crossed the ocean and landed with a bounty on its head, right in our iPad.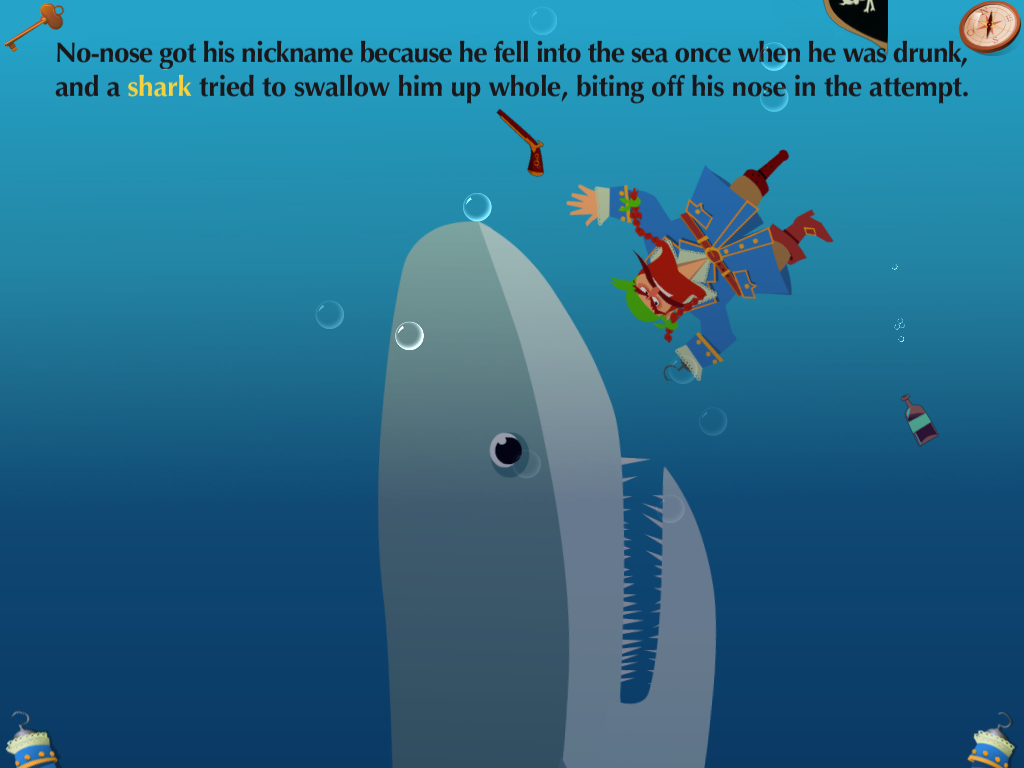 A basic synopsis of the story includes Rakam, aka The Pirate With No-Nose, and his evil plundering ways.  He happens upon a baby traveling with his princess mother, and because pirates usually have no maternal instinct, he sets about to feed it to his beloved crocodiles on his native island Calabi-Yau.  Without giving up spoilers, I will tell you that the story has a happy ending.
The artwork is duly impressive and the interactivity within the story is far-reaching; one of my favorite features was that the screen panned out or over when I tilted the iPad.    Dificult, obscure words were highlighted to emphasize meaning and pronunciation.  Original music and fun sound effects completed the experience that comes with reading a digital book, an experience you can't really have reading a "paper" book.  Six language translation options are ideal for children who are learning a second language.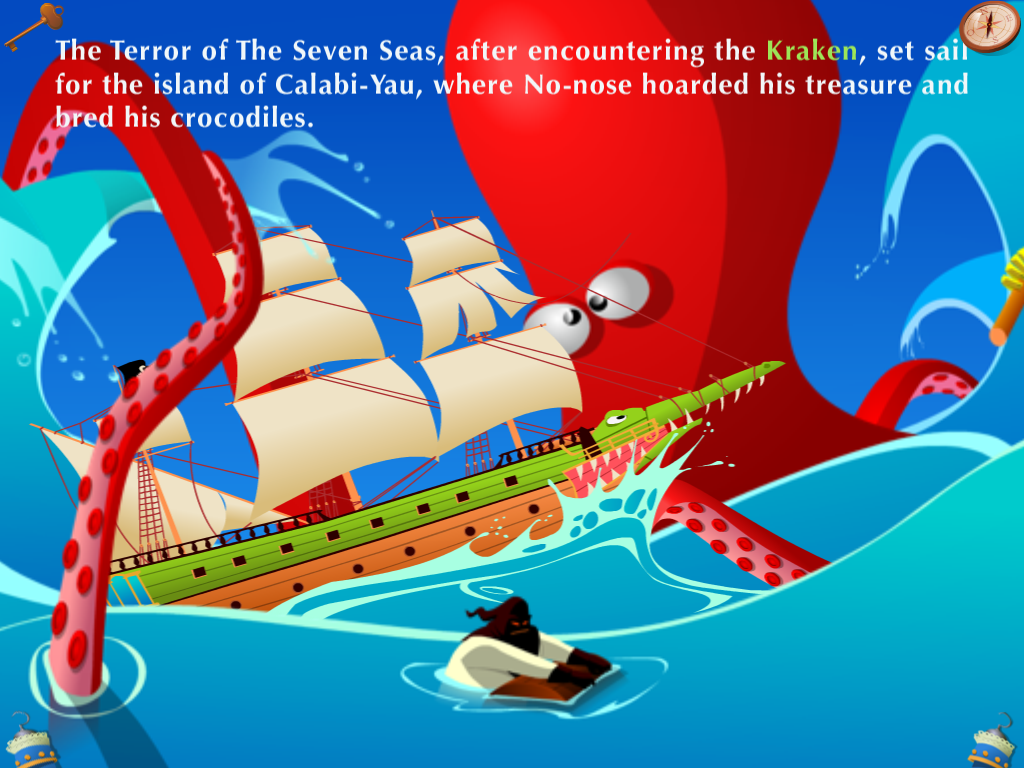 That being said, I felt like some of the plot twists were a bit scary for even my oldest, who is days shy of his 5th birthday.  He questioned be about the detailed explanation of why Rakam has no nose and was quite upset when he thought crocodiles actually could eat babies.  His reaction helps explain the age rating I put on this app, and for the right pirate-loving new reader, this app could be quite the treasure.  Fairly priced at $3.99, this e-book is a beauty (not a booty!) and a fun read for the right first mate in your house.
Details:
– 39 pages with animation and interactivity
– 2D/3D Engine with physics support, shader and much more
– Original illustrations by Francesco Tosi
– Texts translated into six languages
– Original Music
– The app is "universal", once downloaded you can use it on the iPad, iPhone and iPod Touch
Pros:
– Beautiful artwork to draw visual attention
– Captivating narration, background music, and sound effects
– All-angles interactivity; app responds to tilting, tapping, swiping, and more
Cons:
– The story itself has some pretty scary parts for younger players

Price: $3.99
Age: 7+
Interesting visuals and an exciting storyline will keep even the scurviest pirate entertained.
Please help support iPadKids by downloading the game via the App Store icon below!