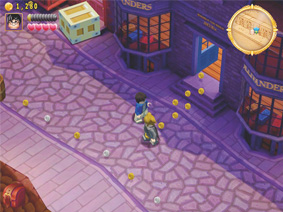 Lego Harry Potter is well designed and mind-bogglingly thorough, but it's more grind than magic.
Price: $4.99
Age: 7+
Your child will need a lot of patience, and there isn't enough educational value for this to be a good fit for young kids.
Pros:
– Lego and Harry Potter integration is quite thorough
– Incredible depth that walks you through the main scenes from years 1-4
– Innovative use of touchpad to make it feel like you're really casting spells
Cons:
– The game evokes little of the magic and personality of the Harry Potter series or its characters
– Gameplay is mostly a grind, rather than fun
Everyone loves Legos and everyone loves Harry Potter, so from the get go, Lego Harry Potter: Years 1-4 is at an advantage. Your love for the story is leveraged as you in-depthly follow Harry and his wizard friends at Hogwarts. Every major plot point is visited, and there is an incredible amount to explore and collect.
In Lego Harry Potter: Years 1-4, your mission is to complete each of the tasks taken on by Harry in the books and films. You explore Diagon Alley to get prepared for Hogwarts, you step onto the train, you go to classes to learn charms, etc.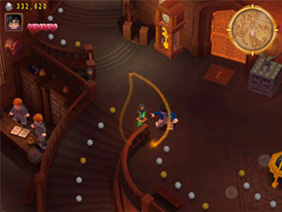 The characters are all made of Legos, and the graphics of the houses and the overall background are well done. The cinematic cut scenes between chapters do look a bit dated, which makes sense for an app that was created several years ago, and launched across several platforms.
There is no arguing that this game has a lot of depth. It accurately follows the storyline we all love, and all of our favorite characters are involved. The main issue I had is that every step feels like a grind. Most of the missions involve walking an object from point A to point B, or solving a similar puzzle several times in a row. Much of the game's content is unlocked through collecting Lego coins, which are spilled across the floor in every scene. I felt myself compulsively collecting these for way too long, and in doing so I realized that the game has little of the personality of the films. The characters don't feel like the ones from the movies, they just have the same name and look similar. There's no camaraderie or story building – everything is very flat, and designed to keep you collecting.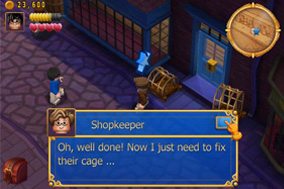 The quality of the app is undeniable, and casting spells is innovative, as you swipe your finger in a different way for each charm. There's a ton to do and an incredible amount of objects to collect, but the only incentive is to watch the numbers go up. This is a grind that is driven solely by your nostalgia and desire to enter a world you already love. Feel free to experience it, but I don't recommend this for your children. You'll just find them collecting coins until 2 in the morning, and there's little to no educational value.
Details:
– Fully story line from years 1-4 at Hogwarts
– Over 100 playable characters