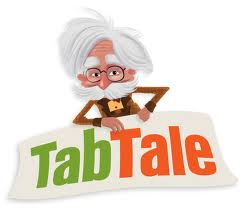 As more and more children are introduced to the family iPad or their parents iPhone, the demand for children's educational apps continues to grow exponentially. This demand is no secret in the developer world and TabTale doesn't have to be told twice when a good deal comes their way!  A popular publisher of children's and family apps, TabTale, made a bold move recently and has successfully bought out app maker, Kids Games Club.
Kids Games Club, developer of the popular app 'Paint Sparkles', has been officially purchased by Israel-based TabTale. Reports say that the buyout cost TabTale somewhere between three and four million dollars. As a whole, the two companies have made and marketed almost 200 apps which have garnered a collective 100 million downloads. Now that the two have joined forces, it makes the merged company one of the largest kid's app developers, currently.
While the two Israel-based companies may seem pretty much the same, it looks as though the two will complement each other well. TabTale focuses more on tablet storybook apps, while Kids Games Club is more geared toward educational games for smartphones. The two, together, could be the perfect storm.
Now that the two app companies have merged, they are exploring the idea of a subscription model based on old-fashioned book clubs. Parents would pay a set price each month and receive a certain number of new apps for their children.  While this would definitely

create a predictable stream of income for the companies from the repeat subscriptions, it may cut into the freedom of choice that comes with purchasing apps individually.
Another area in which the two companies plan to work together is their international presence. While most downloaded content today is in English, there is a high demand for localized content in countries like Saudi Arabia, oddly enough. Because of this unprecedented demand, the merged companies want to create apps with more language options for those customers whose ideal language may not be English.