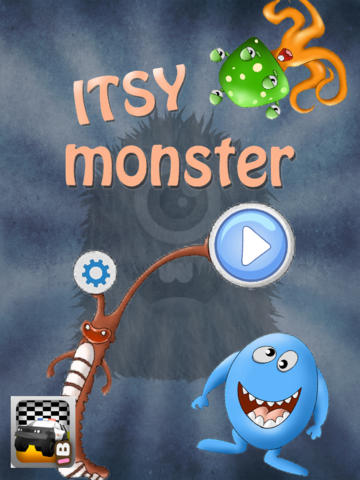 When my son was an infant on the cusp of toddlerhood – about 4 years ago – there were very few iOS apps that he could "play".  Of course the App Store was saturated with fun games (it was the dawn of the Angry Birds era) but they also required some basic knowledge of physics and manual dexterity of, at minimum, a 3-year-old.
Thankfully for all of you new parents of toddlers, there's a plethora of apps specifically designed for tiny infant or toddler fingers.  Itsy Monster is one such app.  It's easy for little ones to play, uncomplicated, and engaging enough to keep 'em busy for a few minutes at a time.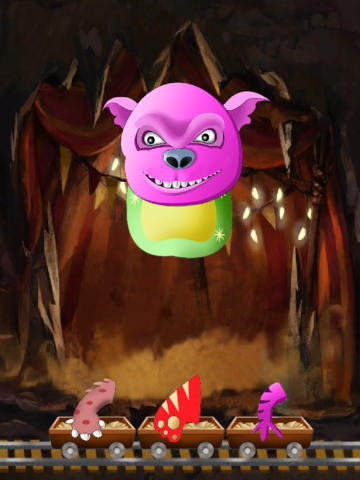 Players generate a customized monster, building from the head down to the feet.  Then the monster is dropped off in the middle of a maze to hunt for and collect three bumblebees hidden in the nooks and crannies of the large-format maze.  Watch out for craters on the way to the checkered finish-line flag.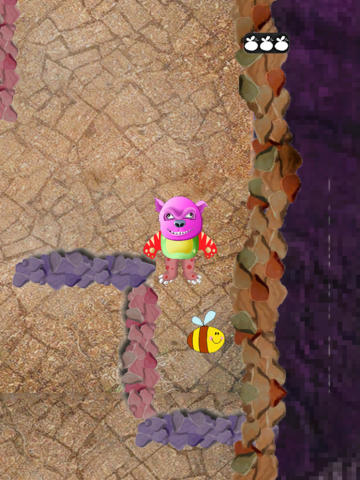 My kids are now 3 and 5 and Itsy Monster is a little young for them.  However I "borrowed" a friend's 2-year-old and she was able to play, squeal, smile, and giggle.  She needed some adult help to create a monster and show her how to get through the maze, but she picked up the game play quite easily.  Her mom was delighted that the game wasn't bogged down with confusing levels, pesky ads, or expensive IAPs.
Itsy Monster is uncomplicated and engaging, and boosts creativity and problem-solving.  For $0.99 it's a well-priced download, and it appeals to the youngest of iPad players in your life.
Pros: