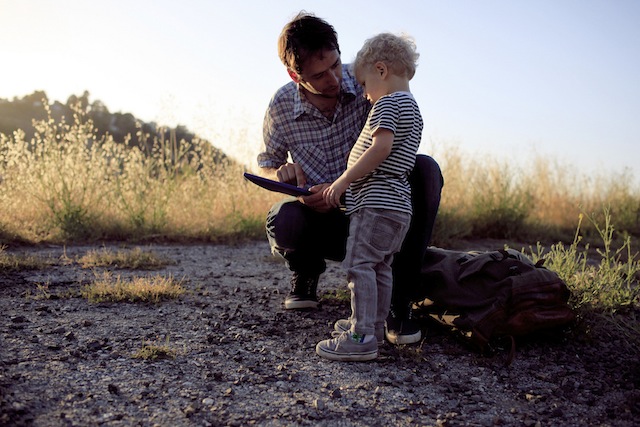 As a parent, your top priority is keeping your kids safe. The iPad's parental controls are a great tool that let your child enjoy all the iPad has to offer without stumbling across inappropriate content.
Apple definitely had parents in mind when creating the iPad since many parental control options are built right into the basic settings. To enable these, go to "Settings" >> "General" >> "Restrictions". Now you'll see a button named "Enable Restrictions" which lets you take advantage of the wide variety of options Apple has included to help limit your child to age-appropriate apps, videos, and websites.
First, create a 4-digit password so that only you can update the parental control settings on your iPad. After all, if your tech-savvy kid can just change the parental controls whenever they please, it defeats the purpose of setting them up to begin with! After you create your password you'll land back on the Restrictions page. Look for the first header, named "Allow", where you can use the on / off sliders to decide which apps should be accessible. You can also turn off the ability to add or delete apps – a great feature for parents who like to review iPad apps themselves before the kids use it.
Apps aren't the only feature that give parents cause to worry. The iPad's location-based services turn your iPad into a giant arrow pointing right at your child. To disable this potentially dangerous service, look for the next header on the Restrictions page – "Allow Changes". Tap the first option for "Location" and move the Location Services slider to the "Off" position. Don't forget to also select "Don't Allow Changes" to prevent your kid from turning location services back on.
Head back to the Restrictions page and the next section lets you control "Allowed Content". Tap "Music & Podcasts", "Movies", and "TV Shows" to decide what's appropriate for your child to view. You can also use the "Apps" option to pick which app ratings are allowed and filter out the ones that aren't age-appropriate. All iPad apps for kids and adults are rated 4+, 9+, 12+, or 17+. These age designations roughly correlate to the movie ratings of G, PG, PG-13 and R. These ratings can help you decide which apps to download for your little one, but remember – you know your child best, so a careful review before downloading is always the safest bet if you're unsure. Unless your kid has a generous allowance, it's also a great idea to disable in-app purchases using the slider provided in this section – these charges can rack up fast!
The "Game Center" section at the bottom of the Restrictions page lets you decide whether or not it's ok for your kid to join in social multiplayer games. Many parents prefer not to let their children interact with strangers over the internet without supervision, so this may be worth disabling for younger kids.
Unfortunately, as of this writing the iPad doesn't support multiple user accounts. An Apple representative recently told Apple Insider that "… [lack of multi-user support] is a known issue, which is currently being investigated by engineering." This means that if you share an iPad with your child and want to use less restrictive settings for yourself, you'll be forced to re-enable and disable parental controls based on who's using the device at any given time. With the launch of the iPad Mini and its probable success with the younger crowd, we can only hope Apple makes multi-user support a priority for future generations of the iPad.
[Image via Flickr.]