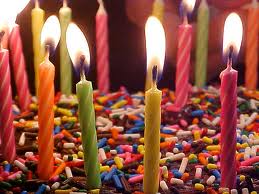 My baby turns 3 years old in less than 2 weeks. Needless to say, her birthday is pretty much all she thinks about. In fact, "birthday" may be the most spoken word in this house, bumping "poop" out of its reigning spot. It is to my 3-going-on-13-year-old birthday girl that I dedicate these birthday iPad apps.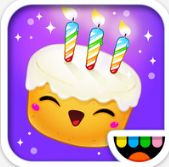 Parenting's Birthday Party Playtime by Toca Boca
Whether it's 2 weeks or 2 months before the big day, Birthday Party Playtime lets your child plan their own birthday party, everything from the place settings to the cake. Friends can play along, as well as help clean up afterwards. This game is best-suited for kids over 3, but my littlest one has been playing this with her older sister for almost a year now. $2.99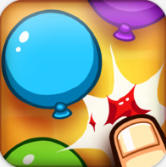 Balloon Party – Tap & Pop Balloons Challenge by Tapps Tecnologia da Informacao Ltda.
I don't think you could pay my kids to pop a real balloon, but iPad balloons? No problem! That's pretty much all there is to Balloon Party: Pop as many balloons as possible in a set amount of time. Multi-touch support makes it fun for more than one. FREE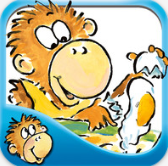 Five Little Monkeys Bake a Birthday Cake by Oceanhouse Media
In this book app recommended for ages 3-7, the 5 little monkeys are on a mission to wake up early to bake a surprise birthday cake for Mama. Things don't go exactly right, but the monkeys have a good time along the way, as will your little one. There are three ways to read, emphasis on picture/word association, and even an option to record your own voice. $2.99

My Cake Shop by LAI Systems, LLC
With this cake-decorating app, your child can make their very own birthday cake. There are 6 different cake shapes to choose from, as well as different stands, frostings, and decorations galore. FREE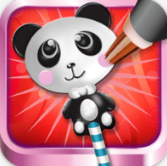 Cake Pop Party: Be CReAtiVe! by FreshGames, LLC
Every birthday party needs cake pops! With Cake Pop Party, your child can create cake pops of varied shapes with different flavors, coatings, sticks, icing, and sprinkles. A surprise is revealed after eating their cake pop creation. FREE