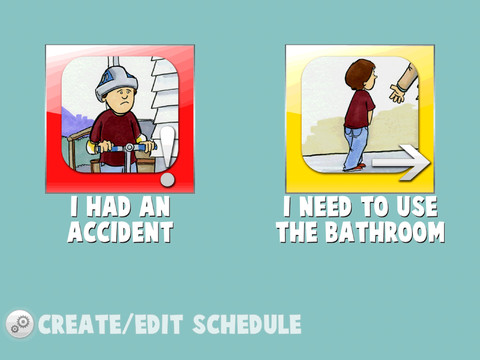 Let's talk toilets, shall we?  Potty training, to be specific.  It's one of those necessary evils of childhood that can be a cake walk like it was with my son, or a big giant mess like it is with my daughter.  There's about as many methods for parents to use as there are types of toilet paper so it's quite easy for both kids and parents to get frustrated and confused.
This particular app – called iCan Toilet Training Program – came to me quite accidentally right at the beginning of my toilet training process with my daughter.  Another mother mentioned that a friend of hers was a local developer who had just released an app to help with potty training.  Needless to say I was excited to check it out but remained skeptical – our iPad is like a 5th member of the family, but could it really help?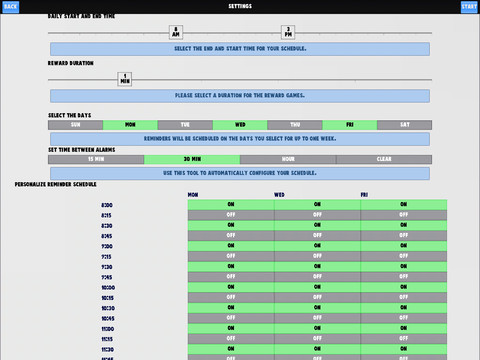 After reading the written guide and walking myself through the app I understood the concept quite easily.  The process is based on the tried-and-true schedule that seems to be the choice for all successful potty-training parents.  Parents can fully customize all of the options to fit the app to their needs.  iCan is also universal across iOS devices, meaning that you can use the system on your iPhone while you're out.
Some key features include reminder alarms that are set at intervals throughout the day, entertainment to watch while the child is actually on the toilet, and reward games when the child successfully goes to the bathroom in the toilet.  Data is saved and can be disseminated to tweak the system if there are any issues that pop up.
By the time we started using this app we had only put minimal effort into getting my daughter (almost 3) to use the toilet.  I tried a reward system based on chocolate candies and that worked maybe once before she wanted to be back in diapers.  When we started going to the bathroom on intervals, and she knew she could actually use the iPad while trying and then play a game as a reward she showed renewed interest in really trying to go potty.  After a week of using this app I can proudly say that she is using the potty during the day, with maybe an accident here and there if we're out of the house and I forget to ask her if she needs to go.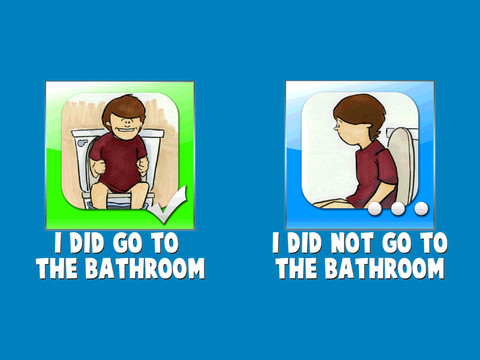 She's not fully trained yet but I honestly wouldn't have been able to so closely follow a schedule had it not been for iCan.  Of course my phone has alarms and I could theoretically use that as a reward, but this app puts all of the tools for success together.  The written guide is crucial to understanding how to use this app effectively and it also offers additional suggestions beyond using the iPad, like it's easier for small children to take off loose-fitting clothing with elastic waistbands when they are taking frequent trips to use the bathroom.  Most importantly, though, the guide strongly urges parents to use a waterproof case to avoid any mishaps.
iCan Toilet Training Program was funded by an educational grant and developed by educational professionals so there is a good amount of quantitative evidence that went into the program.  For $0.99 downloading this app is really a no-brainer.  Whether you've tried everything or you're just starting to help your little one learn, less than a dollar is a small price to pay compared to another month's worth of diapers.
Pros:
– Helps little ones stick to a schedule during potty training
– Comes with an extensive and helpful companion guide
– No ads, in-app purchases, or other distractions
Cons:
– None; this app actually got us closer to being diaper-less

Price: $0.99
Age: 2-4
With iCan your little one will be saying, "Yes, I can!" to the potty