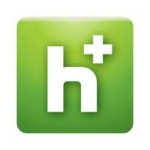 Keeping our children safe online is of the utmost importance to parents everywhere. Even with something as harmless as streaming their favorite television shows, we need to know they are safe and that there is no potential for them to have access to any adult material. Anything less is unacceptable and I am excited to inform that Hulu Plus has finally implemented a 'Kids Lock" option on the iPad via their v2.7 update, so that children can stream their shows without having their parents worry.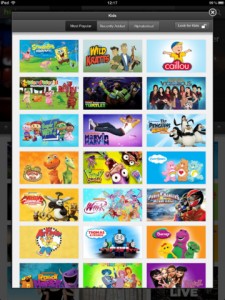 While parents most certainly want to be involved in everything their children do, it is difficult to pull enough free time out of your day to sit with them while they watch back to back episodes of their favorite program. However, the idea of letting children loose on the iPad to watch whatever their little fingers land on, is a horrifying thought. Luckily, Hulu Plus has changed all that. Locking children into a password protected "Kids Zone" allows them to navigate through a vast selection of shows that are appropriate for kids. While locked in "Kids Zone" mode, children will be completely unable to access any television programs that contain questionable or adult material.
Getting back to the adult television shows once your child is done watching, is a snap. Simply enter your chosen and set password and the Hulu Plus app will unlock and send parents back to the adult oriented selection once children are finished with their programs. With a feature this awesome and easy, the only thing left to wonder is, "Why didn't this happen sooner?".
Aside from the brand new kids lock option, the v2.7 upgrade managed to fix a few bugs within the app, making Hulu Plus a better experience over all. While Hulu Plus does require a subscription, the app is free to download and is a great way for children to enjoy their favorite programs.

Source: Engadget