On the list of Generic Gifts to Give to the Generic People in Your Life, smelly lotion and hand soap take the number one spot. In close second, however, is the digital picture frame. Who doesn't like pictures of their favorite pets, kids, and vacation spots? And then to have them on display for everyone to see?!? Bonus!
Well, in case the people in your life decided to spend all their money on you in Bath and Body Works this Christmas, never fear. Did you know you can use your iPad as a digital photo frame? I kid you not!
Grab your iPad and follow along…
How To Do It
Open Settings

Tap on Picture Frame
Set your transition, photo display time, face zoom-in, shuffle, and which pictures to use.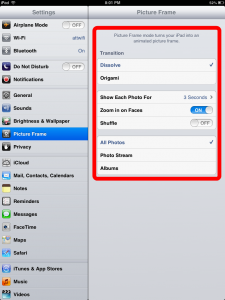 You can even use your iPad as a photo frame while it is locked. To do this:
Open Settings

Tap General
Choose Passcode Lock
Toggle Picture Frame to ON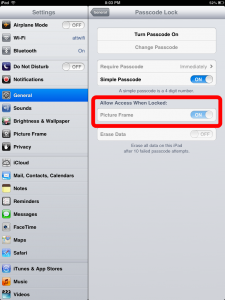 Your iPad's lock screen will now show a small flower icon in the bottom right corner. Tap it to start your slideshow without having to unlock your iPad.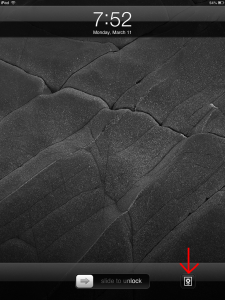 Last Minute Advice
Before you set your new digital frame up for the dinner guests, double-check the content of your pictures.  Offend these people and you may never get Candy Cane moisturizing lotion again!