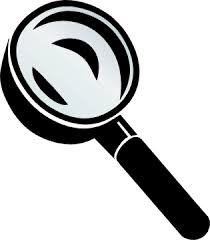 'Tis Easter time. In our family, Easter means family visits, Polish sausage, chocolate in every form imaginable, and, of course, hiding eggs for the kids. For weeks before and after the official holiday, my children will play Easter Bunny, where one child assumes the bunny role and hides plastic eggs while the other child gleefully runs around the house with her basket and tries to find them. Kinda hard to do when you're stuck in the car on the way to Gramma's house. Never fear! Try one, some, or all of the following iPad hide-and-seek iPad apps:

Animal Hide and Seek: Hidden Objects by Absolutist Ltd
In this hidden object game for children over 1, wild animals hide throughout 12 different scenes. Seekers tap on the animal to reveal its location, and animals change location every time the app is played. Animal Hide and Seek goes beyond simply being a hidden objects app; with its 100% interactive illustrations, children can touch and explore every item they see, not just the animals. $0.99

Peekaboo: Find Hidden Fun UFO Characters by PopAppFactory
Seven cute aliens have come from a far away planet to explore Earth and play hide-and-seek. There are 10 different scenes to explore, and the aliens change positions every time they play. This app's intuitive interface allows kids as young as 2 to play, and it also provides hints when help is needed. The sounds and animations are delightful and fun for all ages. $1.99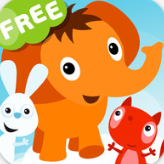 PumiLumi FREE – A Hide-And-Seek Adventure by Elevision GmbH
In the land of PumiLumi, a small elephant and his friends play hide-and-seek. When found and tapped, each animal comes out of its hiding place with its own unique sound and movement. Thanks to its intuitive interface, children as young as 2 can help find the PumiLumi animals. FREE

The Smurfs Hide & Seek with Brainy by zuuka! GmbH
Geared towards the more advanced seekers, The Smurfs Hide & Seek with Brainy provides 12 different scenes in which to find a myriad of smurfy objects. Seekers collect check marks to complete each section. This app has sneak-peek functionality and zoom-in ability for when the Seeker gets stuck. $3.99

Highlights Hidden Pictures Puzzles by Highlights for Children, Inc.
Find everyday objects hidden within the fun illustrations of Highlights Hidden Pictures Puzzles. With 18 illustrations, there are hundreds of objects for your little seeker to find. When objects are found, they change from black and white to color within the illustration. Clues and hints are easily available to help a seeker in need. $1.99