Hairy Maclary and his wild adventures have been entertaining children everywhere for nearly 30 years. Now, in a brand new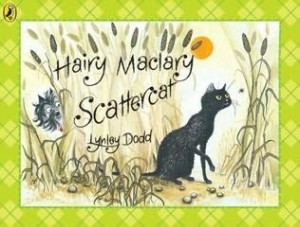 storybook app called 'Hairy Maclary, Scattercat', that released on the 1st of April, Hairy goes toe to toe with the scariest neighborhood cat of them all, Scarface Claw . After years of antagonizing the cats near his home, its Hairy Maclary's turn to be hassled!
Part of the Hairy Maclary app series, this brand new app is inspired by the best-selling children's books by Lynley Dodd, written 30 years ago. While there can be no replacement for an authentic, hands-on picture book, 'Hairy Maclary, Scattercat' has a lot of features that rarely found, even in the best apps.
As a lover of storybook apps, I am familiar with traditional features such as 'voice recording' and 'read aloud'. Less often, however, you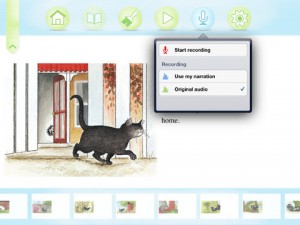 find storybook apps with extra features like Hairy Maclary. To hear the story read aloud, children will run there fingers over the text in a fluid motion, using the 'Swipe to Read' feature. In the same way, children can point to each individual word, slowly, and hear it with the 'Touch to Hear' feature. Breaking it down even further, 'Hairy Maclary, Scattercat' also offers a 'Touch to Spell' feature that allows children to touch each individual letter to hear the word spelled out. These extra features are a great way for beginner readers to have the support they need to begin reading fluently.
There are also tons of interactive features, such as paint mode, than can be used on each page of the book for a creative, artistic adventure with Hairy. There are also the traditional storybook app features that we know and love, like 'auto-play' and ' voice-recording'.
The 'Hairy Maclary, Scattercat' app is available for download via the Apple iTunes App Store button below. This app is for iPad only.