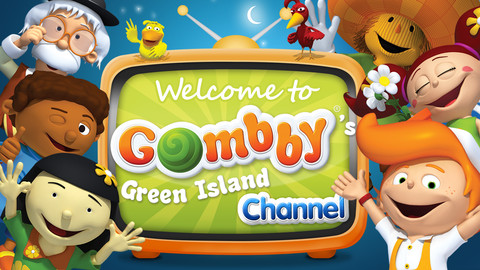 Finding kid-friendly viewing material on the internet is almost as hard as keeping tiny toddler socks in neat little pairs.  While we generally visit specific websites that carefully monitor their videos to be child-appropriate, there are some sources we use that aren't as vigilant about their videos.  Even with parental controls firmly in place, I choose to watch my son very closely when he uses apps like YouTube; the restrictions for age and content aren't quite foolproof enough for my comfort.
Gombby Channel is a wonderful alternative to constantly looking over the shoulder of your little one, and the app ensures that children are not only entertained but also educated as they watch.   Comprised of several mini-episodes that take place on fictional Green Island, the app helps teaches players about everything from sharing to healthy lifestyle choices.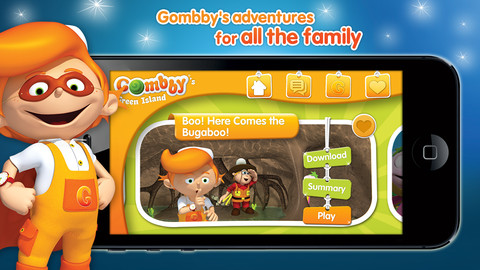 The videos follow Gombby, the young and curious baker boy of Green Island, as he interacts with his friends Strawy, Celeste, and the other islanders.  Along the way he asks questions – and gets answers – about "life's big mysteries".  Re and Mi are two birds that are featured throughout the series of videos, and the Gadget Man helps to explain about how things work.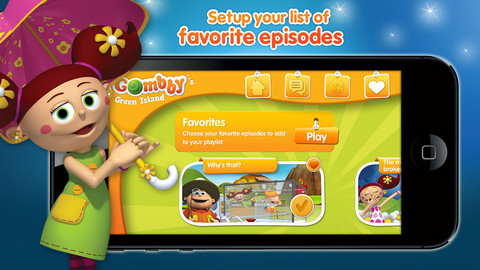 Unlike YouTube, Gombby videos can be downloaded and watched at any time, even without any connectivity.  This means that the app would be perfect for those times where the internet isn't an option – road trips, stories without WiFi, or a friend's house.  Three videos are immediately available with the free download and if Gombby becomes your child's favorite, additional adventures can be purchased for $1.99 for the 5 or $2.99 for 10.
For some peace of mind and a few life lessons, Gombby Channel really delivers.  There's no monitoring or parental controlling required and with three language modes, it's a great app for bilingual families.  If it turns out that your child responds well and you purchase the entire playlist then the app is a smart addition to your library.
Pros:
– Kid-safe and age-appropriate "videos" are educational and fun
– Three different language modes – Spanish, English, and Portuguese
– Download and save episodes to watch on the go
Cons:
– Download only includes 3 episodes; others are costly in-app purchases

Price: FREE
Age: 2+
Your kids can watch and learn and you can have peace of mind!
Please help support iPadKids by downloading the game via the App Store icon below!