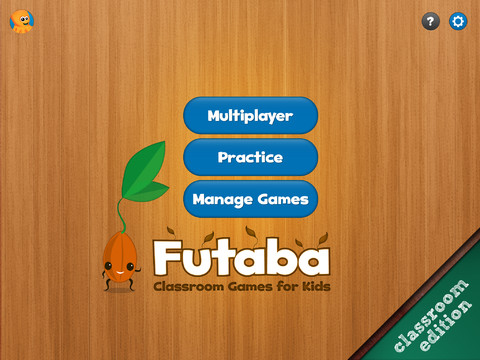 When I was in elementary school and learning how to use a computer, Oregon Trail was the most exciting part of computer class.  Today's generation of kids has a distinct advantage – look how far technology has come since the days of floppy disks and 8-bit graphics.  With the iPad becoming a less expensive and more convenient option than the desktop computer or even some laptops, it's no surprise that classroom-friendly apps are seeing a sharp rise in popularity.
Futaba Classroom Games for Kids is a shining example of the growing trend.  It is truly one-of-a-kind; the content is customizable from skill level to uploadable graphics, and up to 4 players can play at one time.  There are pre-loaded sets of games for students at elementary learning levels, from kindergarten through 5th grade (or ages 4 through 10). Students, teachers, or parents can also design games and quizzes using original content and pictures.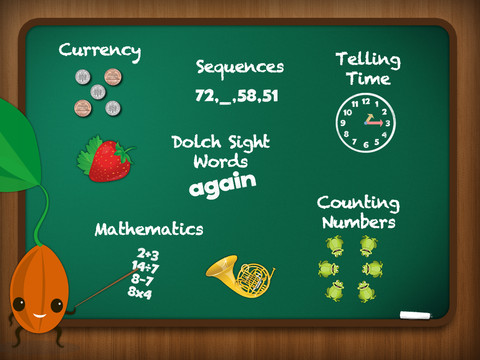 Single-player "practice" mode is straightforward and allows kids to run through the questions at their own pace.  Multi-player quizzes let students play against each other, winning a seedling (futaba) for each correct answer.  Topics covered in the app include early-learning fundamentals such as telling time and number recognition, while older students can work on learning country flags or multiplication and division.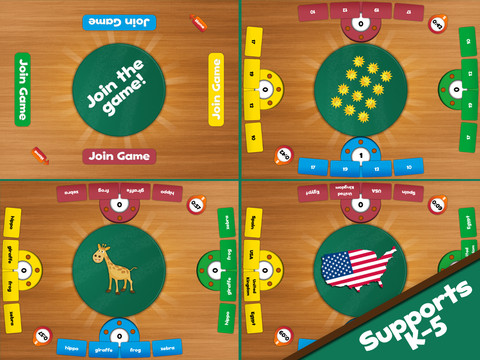 The user interface is easy to understand and navigate, and creating sets is quite simple.  In game mode directions are easy to follow and narrated for beginner readers, and the sound effects only enhance game play without being distracting.  Game data and customized content can be saved and shared using the Dropbox app, and Futaba artists will even assist in drawing new illustrations if you e-mail them.
At $5.99 the app may seem like an expensive download but it could very well take the place of a range of different educational apps that are currently being used by your young learner.  It also means that students can share one iPad instead of needing their individual device, which we all know are costly.  For those that are teaching their kids at home, Futaba Classroom Games can also replace expensive homeschool materials.
Pros:
– Completely customizable, from topics to graphics
– Multi-player and multi-device modes using Dropbox
– Consistently updated to include future learning sets
Cons:
– None, but this game is far more rewarding in a multi-player setting

Price: $5.99
Age: 4-10
If you think the iPad is just for games, this app will surely change your mind!
Please help support iPadKids by downloading the game via the App Store icon below!