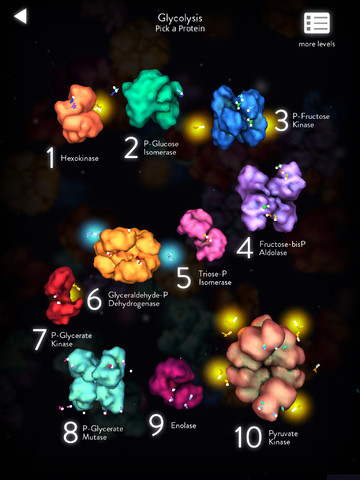 I was really excited when I saw the title of our Free App of the Day – I thought for sure it had something to do with candy or chocolate or ice cream. Sugar Shake sounds sweet and delicious, but it's actually a really cool app that lets players see how chemical reactions work on a molecular level.
iTunes Description:
Shake and tilt sugar molecules to set off chemical reactions and earn points! This game features a cast of protein characters based on real structures found inside our cells.
The free version includes the first 11 levels and an interactive menu. Explore the structure and function of ten of the tiny proteins that break down sugar in the cell. In each level, tilt different sugars to their matching proteins, setting off chemical reactions and avoiding obstacles.
No previous science knowledge is required to play!
*Free Kids App of the Day is on ongoing series on iPadKids where we hand select a free app to be featured every day. We can only guarantee that the app was free at the time of publishing, so get in quick so you don't miss out!