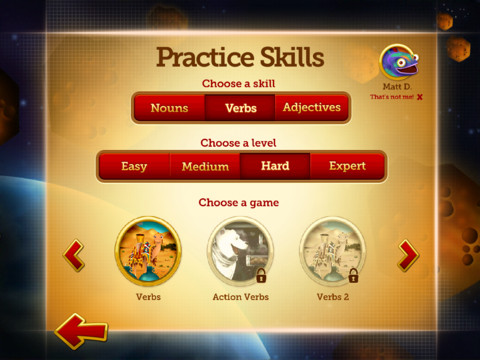 Does your elementary-school student need some grammar help?  Take a look at the Free App of the Day – Grammar Wonderland from McGraw-Hill School Education Group, a name synonymous with textbook publishing.
iTunes Description:
Fly, swim, feed, and toss your way to grammar mastery. Who knew grammar practice could be so much fun?

Lead your character through many wonderful adventures as you practice using nouns, verbs, adjectives, and more!

FULL VERSION:
– Unlock new levels!
– Stretch your grammar knowledge!
– Challenge your gaming skills!